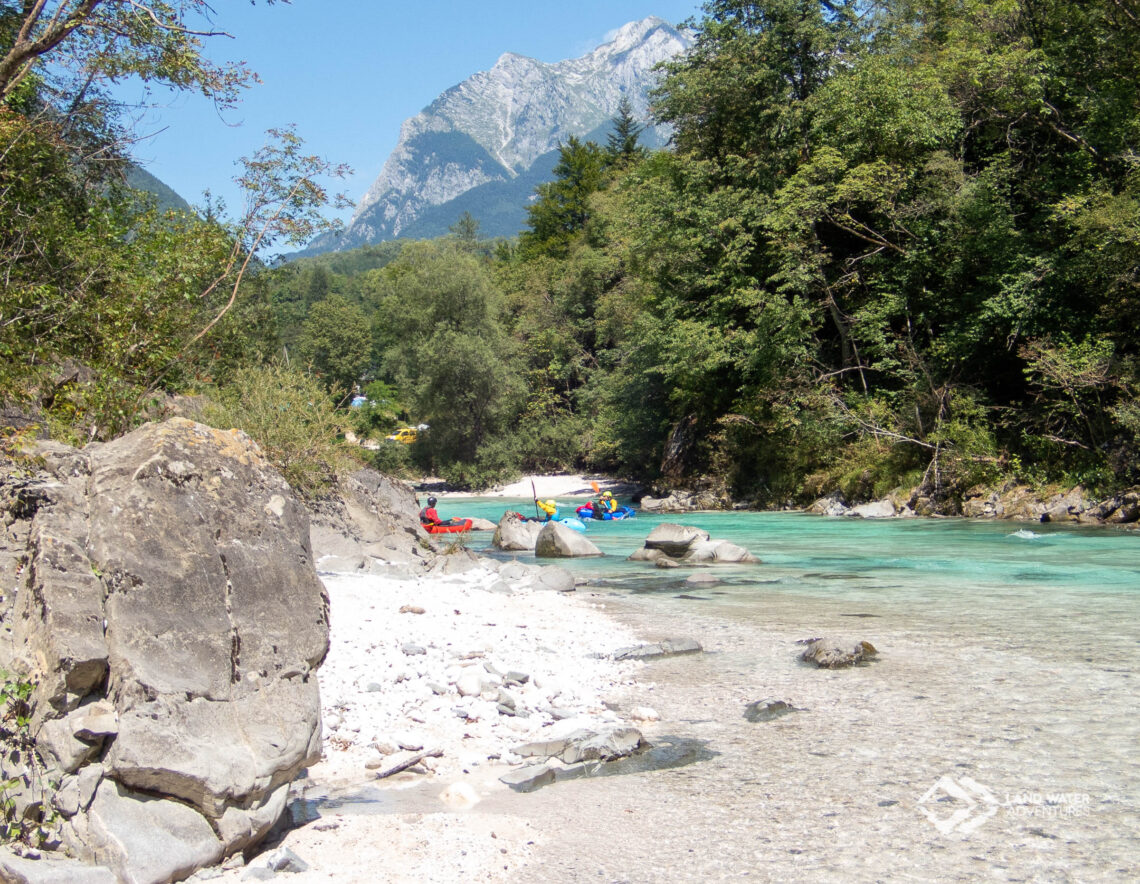 Soča 2023 – Einmal anders, schön wie immer
13.09.2023
Kaum etwas hat mich in den 10 Jahren, die ich dieses Abenteuer LWA leben darf, so konstant begleitet wie das jährliche Gefühl, im Spätsommer im Soča-Tal anzukommen. Wer mich kennt weiß, dass es mich oft an Orte zieht, wo niemand ist und erst wenige waren. Dieses slowenische Tal ist meine Ausnahme und egal wie oft ich hier ankomme und egal wie viele Menschen hier gleichzeitig sind – es ist immer schwer wieder wegzufahren.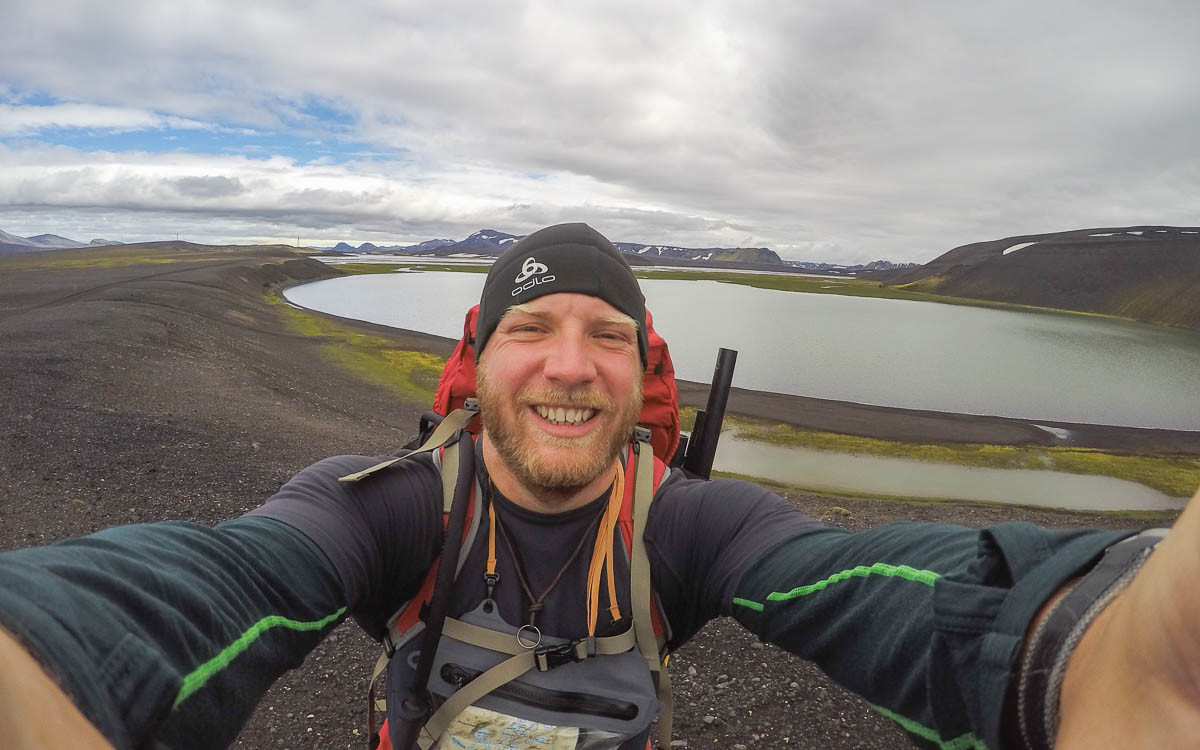 About the author:
Sebastian, founder and owner of Land Water Adventures, and basically content as long as there is water on the stream, enough chocolate and nice people around him. There is also more about Sebastian here.
Und so habe ich es auch in diesem Jahr wieder genossen, dem türkisfarbenen Wasser Hallo zu sagen, das LWA Camp aufzubauen und Mitte August die ersten Gäste an unserem, in diesem Jahr ganz neuen LWA Campbereich zu begrüßen. Die Planungen dafür sind im letzten Jahr entstanden und Andi und ich haben uns gleich wohlgefühlt. Wie auch die LWA-TeilnehmerInnen, so war unser Gefühl.
Knut hat uns nach seiner Teilnahme in diesem August auf Google folgende Worte zum Kurs hinterlassen, vielen Dank dafür: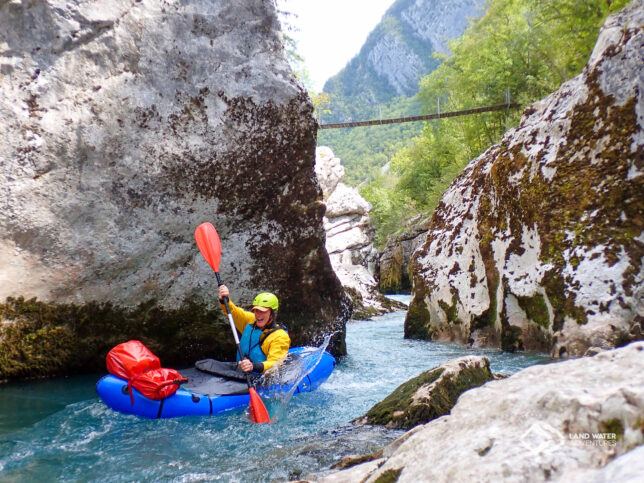 "10 Anfänger und Anfängerinnen zwischen 18 und Ü60, alle sportlich, an der Soca im August 23. Hier meine laienhafte, weil auch Anfänger, Zusammenfassung:
Basti und Andy sind erstklassige Lehrer mit seeehr viel Erfahrung zu Gruppendynamik und Befindlichkeiten. Hätte nie gedacht, dass wir mit den Rafts in nur 5 Tagen so viel lernen können. Schwierigkeit bis Stufe 2 haben alle geschafft. Die, die mehr konnten wurden auch noch weiter gebracht.
Ein Riesen Vergnügen. KEINER musste Angst haben zu langsam oder zu gut für die beiden (Leistungs-)Gruppen zu sein. Camp Toni war gut. Durch das gemeinsame Zelten hat sich schnell eine gut gelaunte Gruppe gebildet. Unbedingt ausprobieren, wenn man mehr möchte als die grossen Touristen Rafts bieten, die es ja auf der Soca zu Recht massenhaft gibt. Die Packrafts sind für Anfänger super geeignet!"
Und wir waren sehr glücklich, da sein zu können. Insbesondere, nachdem Slowenien in den Wochen vor dem Start unserer Kurse zuerst durch Hochwässer und dann durch ausbleibende Touristen auch in den nicht betroffenen Gebieten arg gebeutelt wurde, waren wir besonders froh, durch die Kurse so viele Menschen in dieses wunderschöne Land, das uns seit so vielen Jahren am Herzen liegt und immer so freundlich aufnimmt, bringen konnten. Von unseren Partner:innenn vor Ort haben wir sehr viel Dankbarkeit dafür erhalten.
Was nach Campaufbau dann folgte, waren Wochen voller traumhafter Bedingungen, wie wir sie selten so perfekt während der kompletten Kurse hatten. Der Fluss war eigentlich immer türkis bei bestem Wasserstand. Nicht zu wenig und nicht zu viel, bei fast immer strahlendem Sonnenschein. Wir saßen an vielen Abenden draußen im Camp und haben genossen, diese Tage so verbringen zu dürfen. Manchmal passt einfach alles.
You May Also Like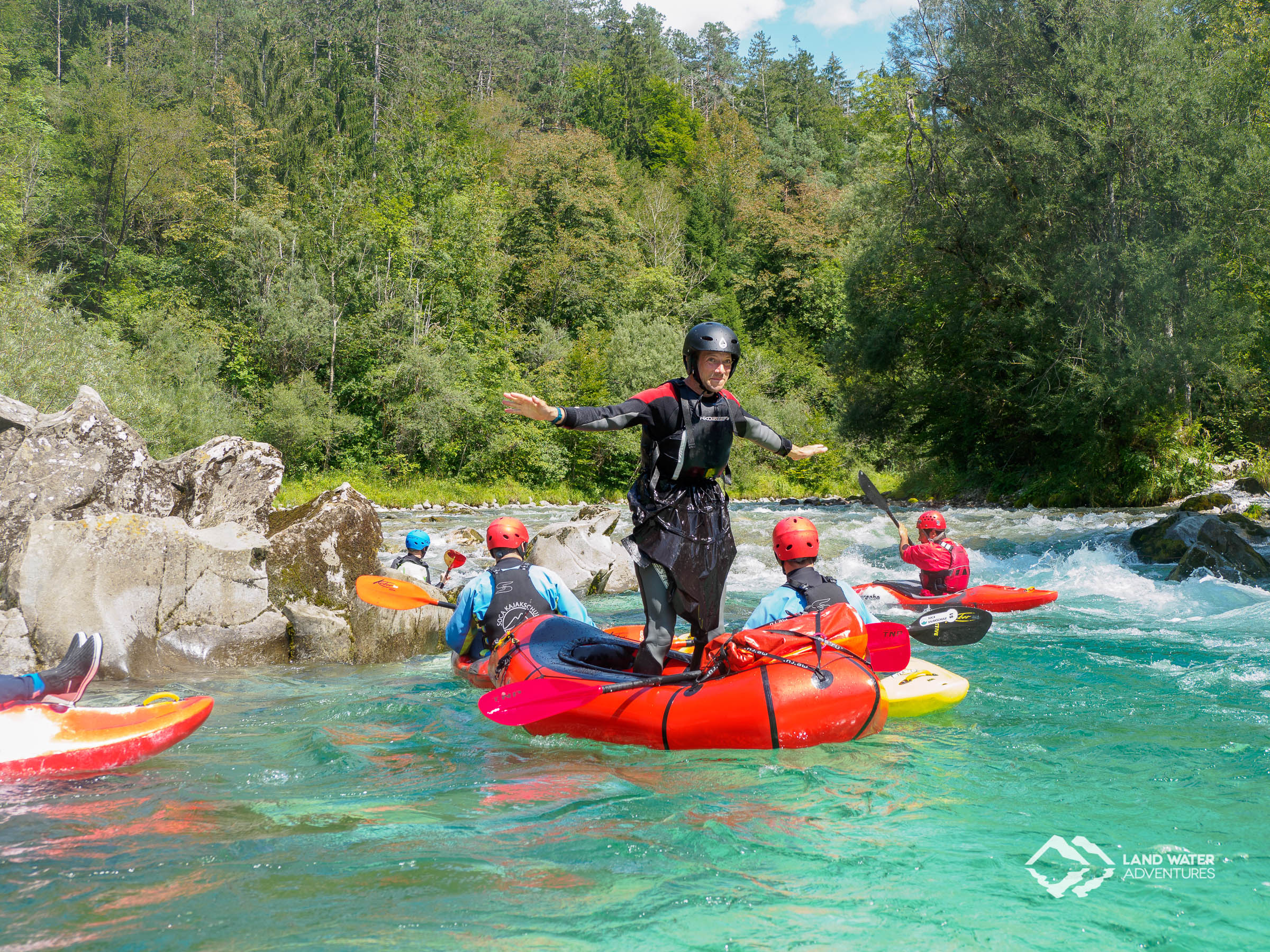 08.11.2018