For a long time we have thought about and tinkered, brainstormed and rolled our thoughts. And then Johannes joined the team and it was clear to us: We'll do it now! A report about the premiere of our new LWA Basics course Trekking Food by guide and course leader Johannes.
The entry into being outside is actually so easy. Going out, done. And yet there is so much you seem to have to or can or should pay attention to. Getting an overview is difficult, but should not deter anyone from doing it anyway. For everyone who always wanted to camp, cook, hike or paddle outside, be it just a weekend or two weeks, we at Land Water Adventures have now started a series of courses under the name LWA Basics. The aim: to impart basic outdoor knowledge to beginners and also advanced. In nature and being outside you can never stop learning.
In these courses topics are treated, like: Reading maps, setting up tents, making fires, various equipment and of course food. What can I eat on the way? How do I keep this fresh? What is easy? How much food do I need for certain activities? It was precisely with this topic that we ended the LWA season in mid-October 2019 and opened a new chapter in the LWA offering.
About the author: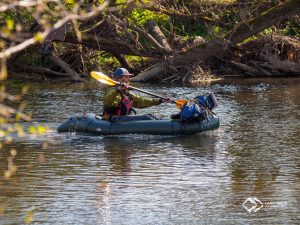 Johannes has been out and about for a long time and still can't get enough of it. As a trained wilderness guide and passionate outdoor photographer, he has turned his hobby into his profession.
More about Johannes can be found here.
Cora hatte die Idee für LWA Basics schon im Januar 2019, ich bin im Frühling zum LWA-Team dazugestoßen und da hat sie bei mir mit voller Wucht offene Türen eingerannt. Seit ein paar Jahren nämlich schon gärt in meinem Kopf der Gedanke, ähnliche Kurse auf der Jahnhütte, einer Wanderhütte im tiefen Thüringer Wald, zu veranstalten. Dort bin nicht nur ich zwischen Fichtenzapfen und Rasselböcken aufgewachsen, sondern auch LWA-Gründer Sebastian.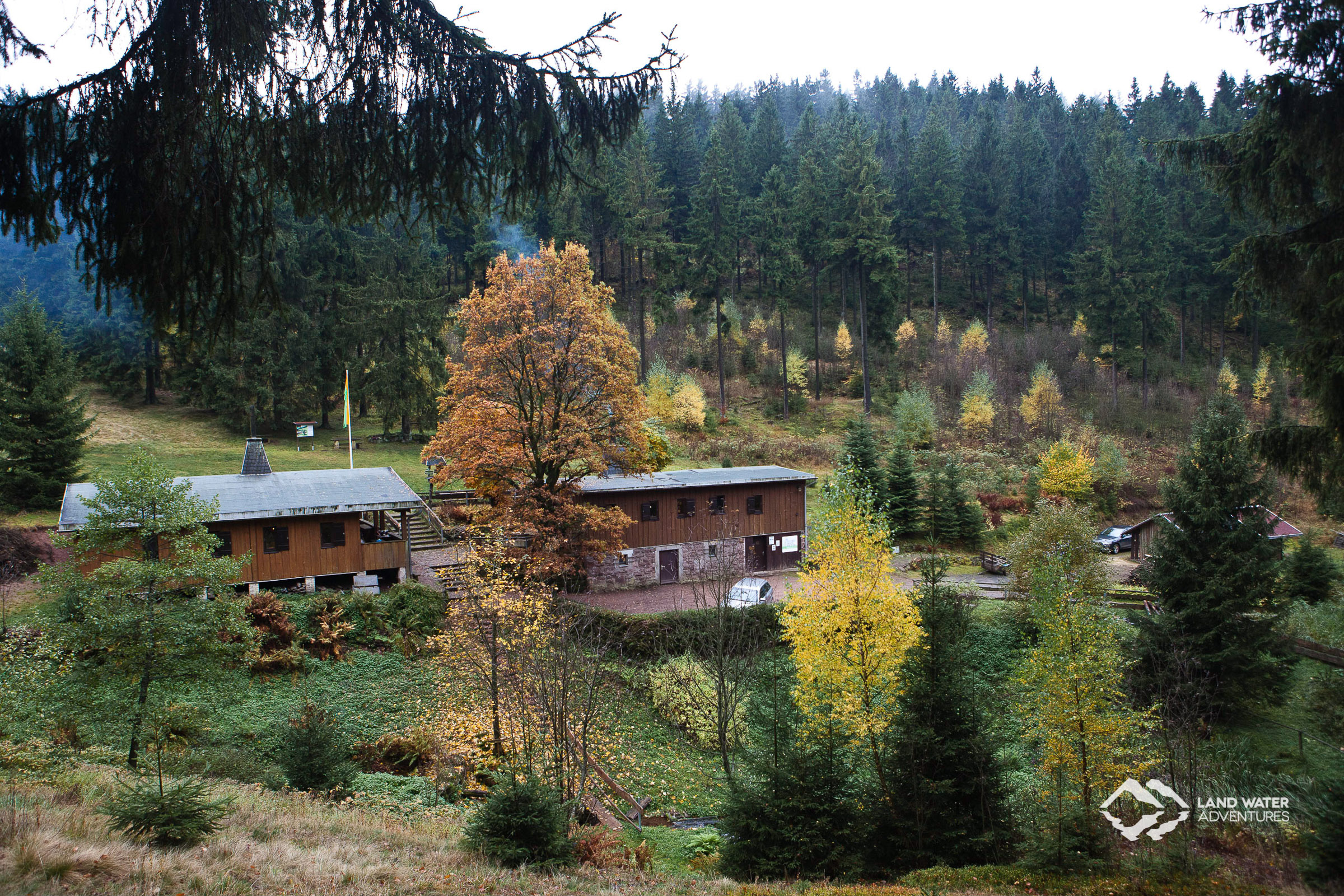 Over the summer, the idea has matured into a solid plan and program. Then, in cosy October, when the haze rises from the deep green valleys of the Thuringian Forest, i.e. the deer are cooking dumplings, we have made our way over the Rennsteig to the Jahnhütte. A small group of long-standing LWA customers wanted to continue their culinary education outdoors. And if you think that hiking is all about bag soup, dried meat and instant coffee, your taste horizon will be broadened here.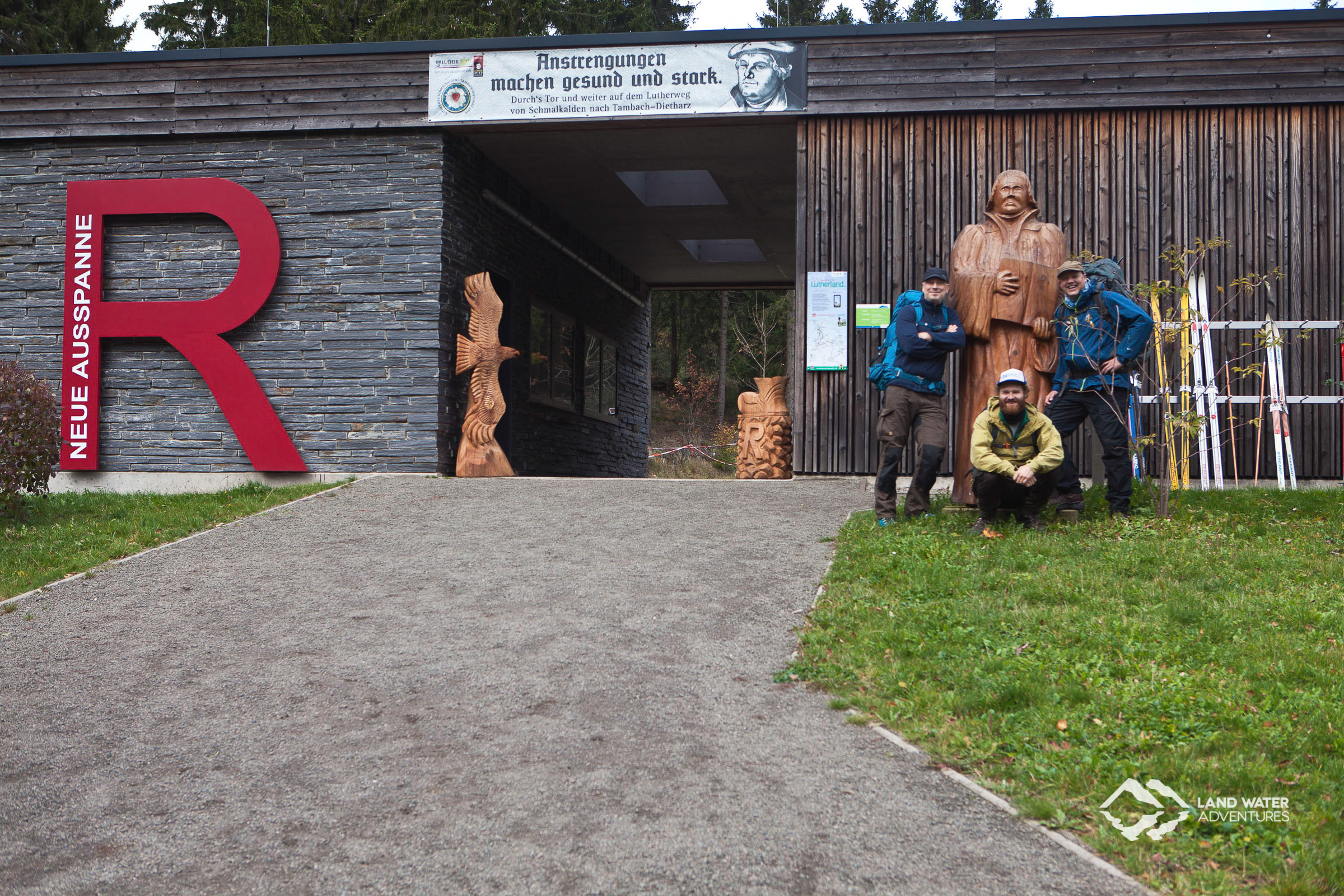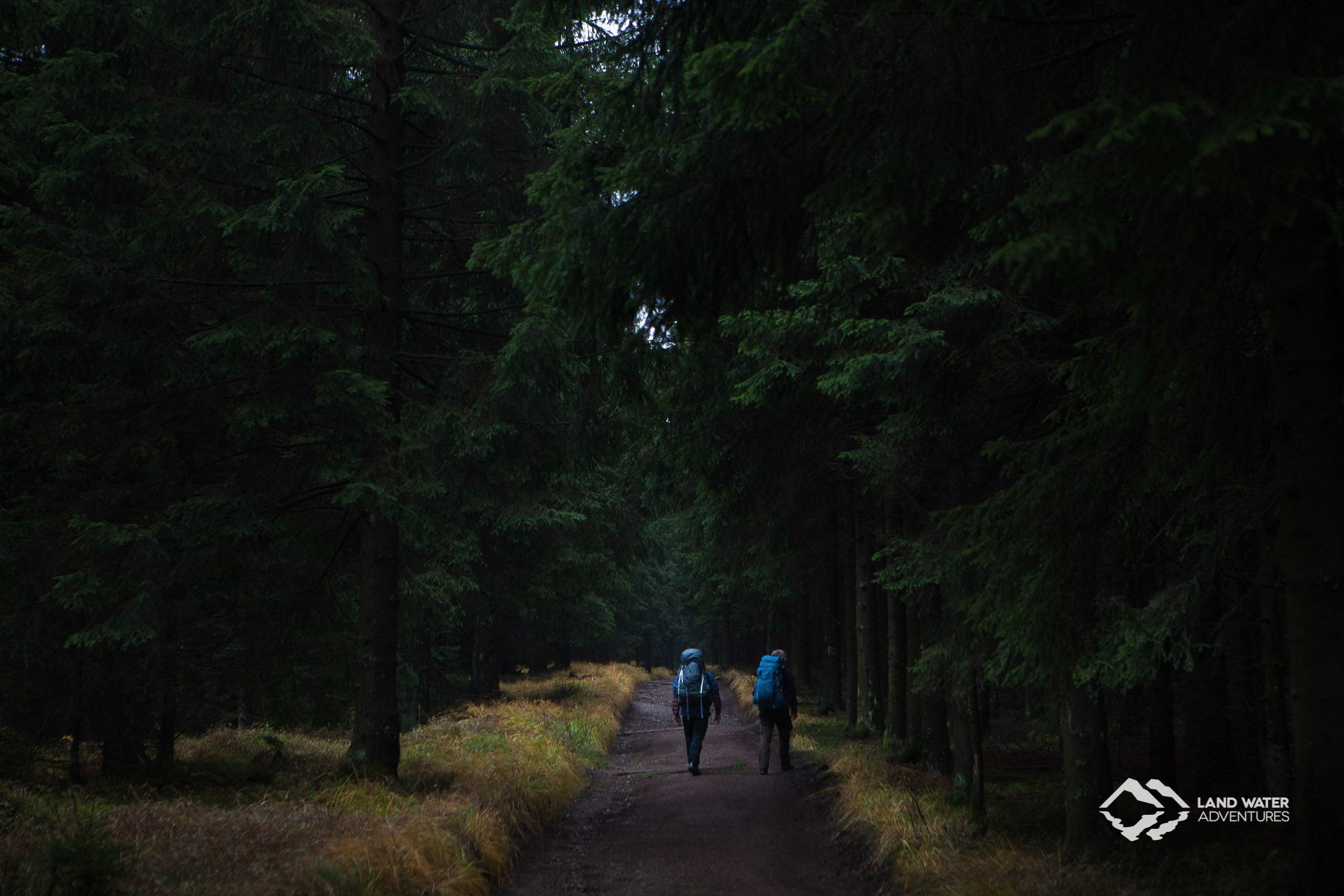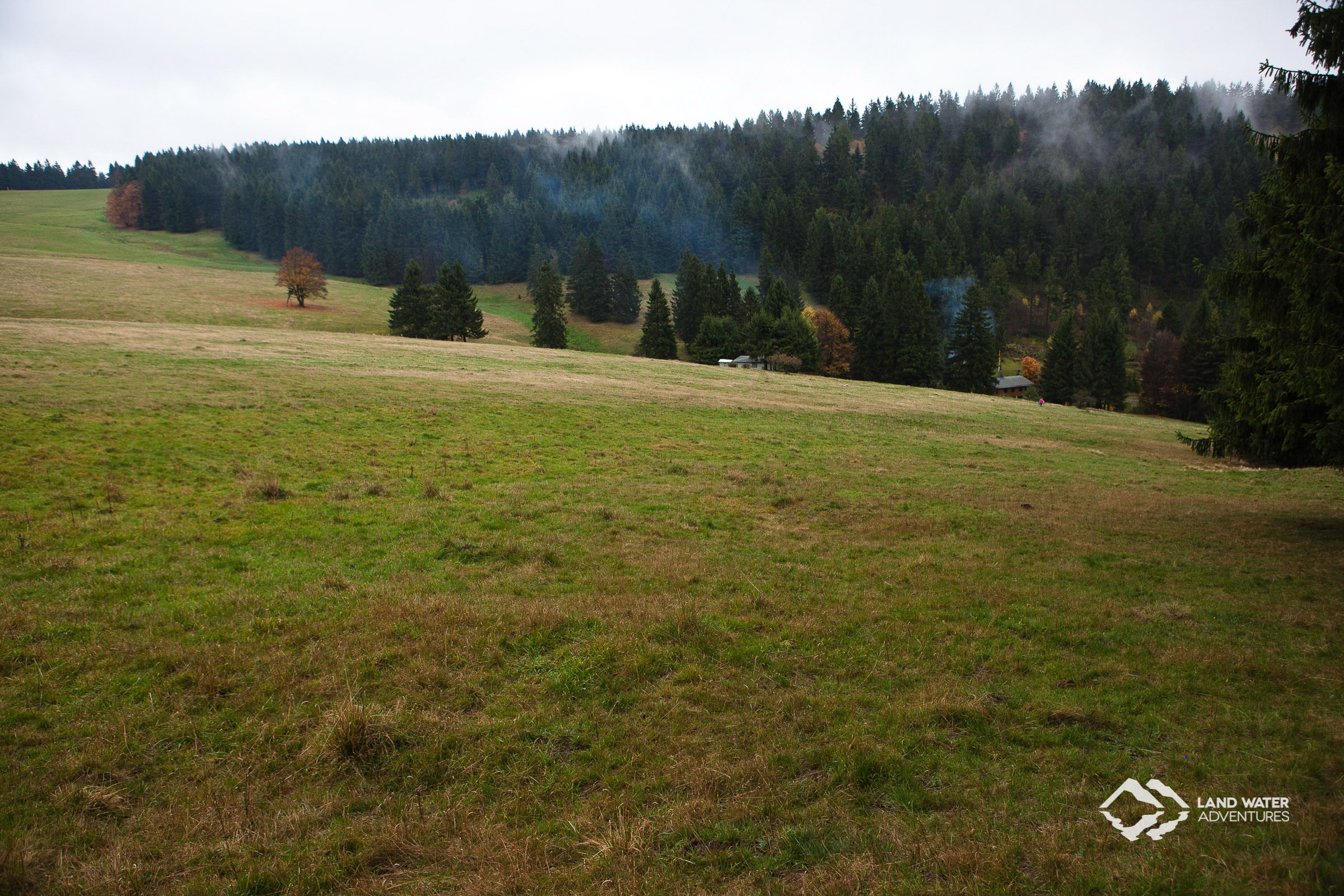 We cooked, cooked, baked and roasted. On the fire and different outdoor stoves. Self-dried trekking dishes and even freshly picked mushrooms (but the Thuringian Forest meant it extremely well).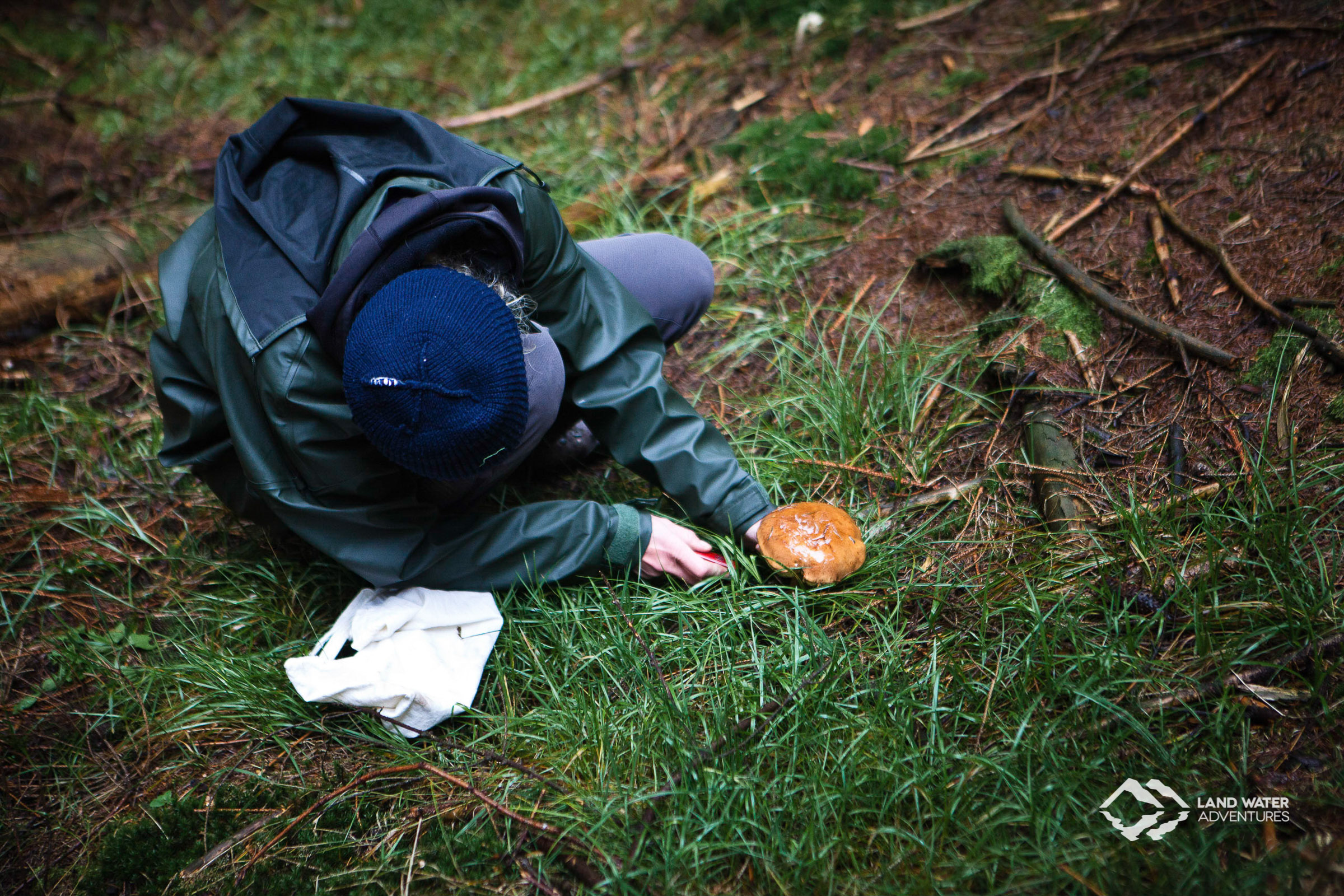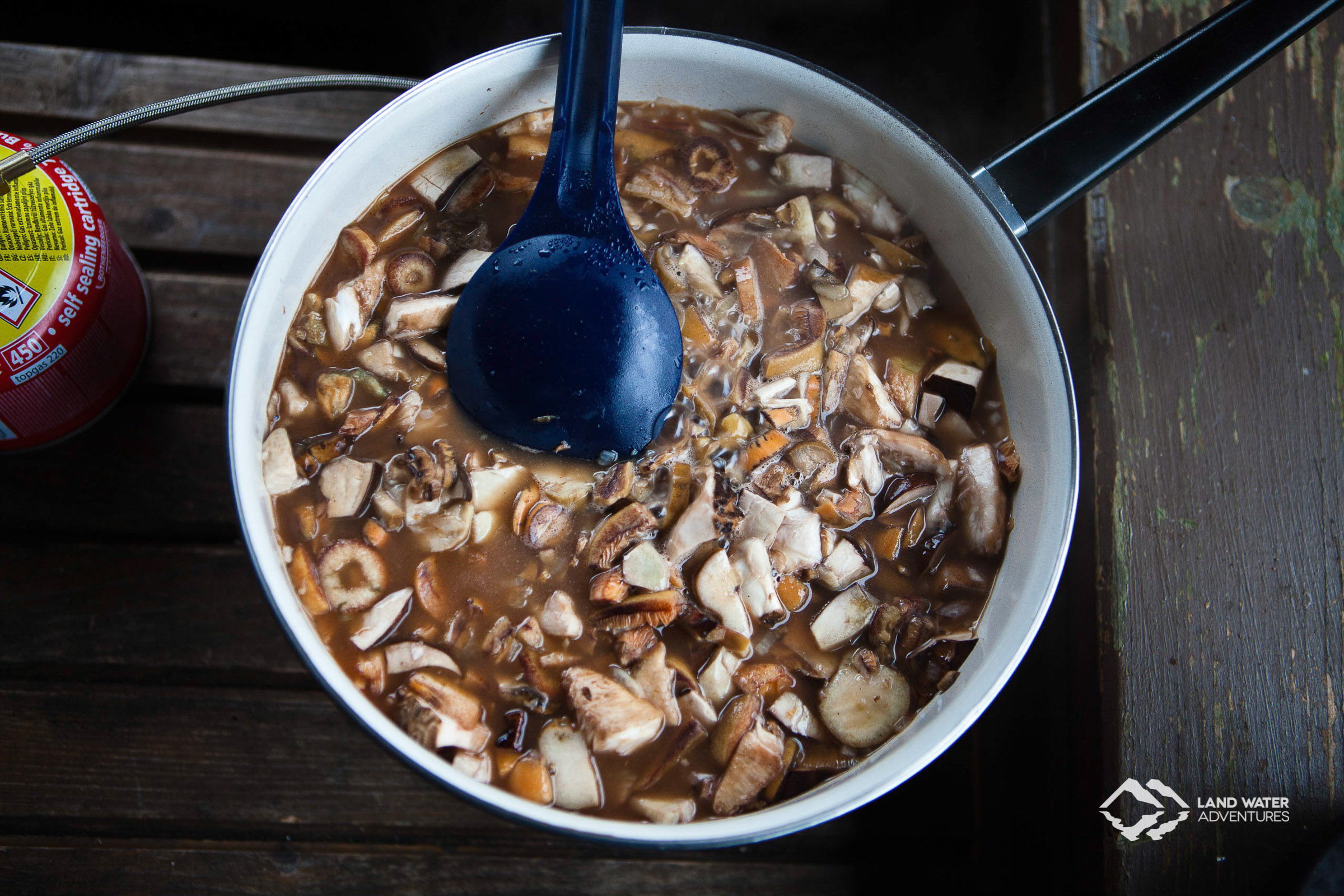 The weekend was also a new experience for me. Good and rich trekking food has become more and more important on my tours in the last years, but to spend a weekend in such an environment only with cooking, eating and good company is something I had dreamed of for a long time. The most exhausting thing was to make room in my stomach again and again. Breakfast, lunch, dinner, dessert, cake. Everything from the camping stove, everything energy-rich and everything on the way with simple means to prepare.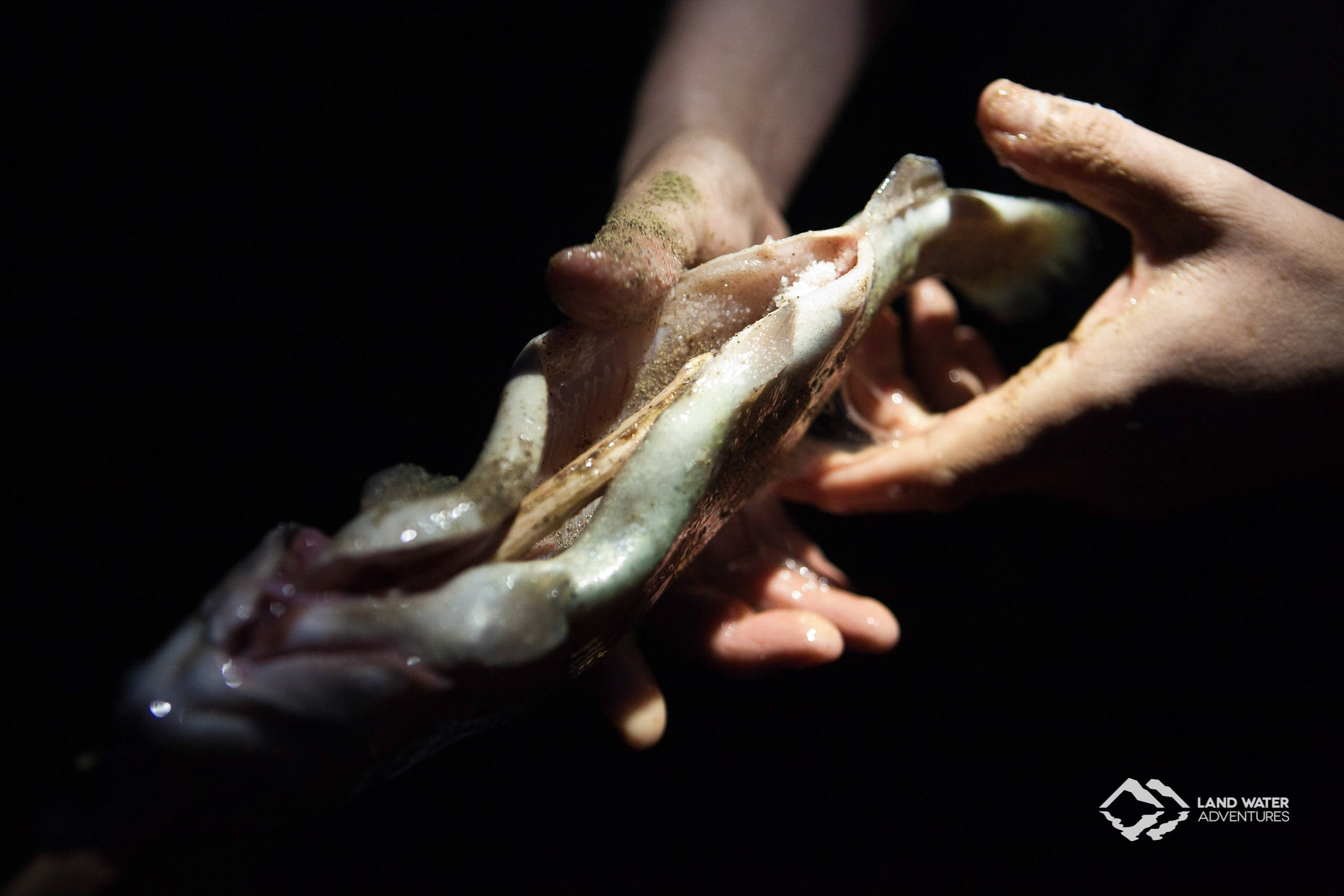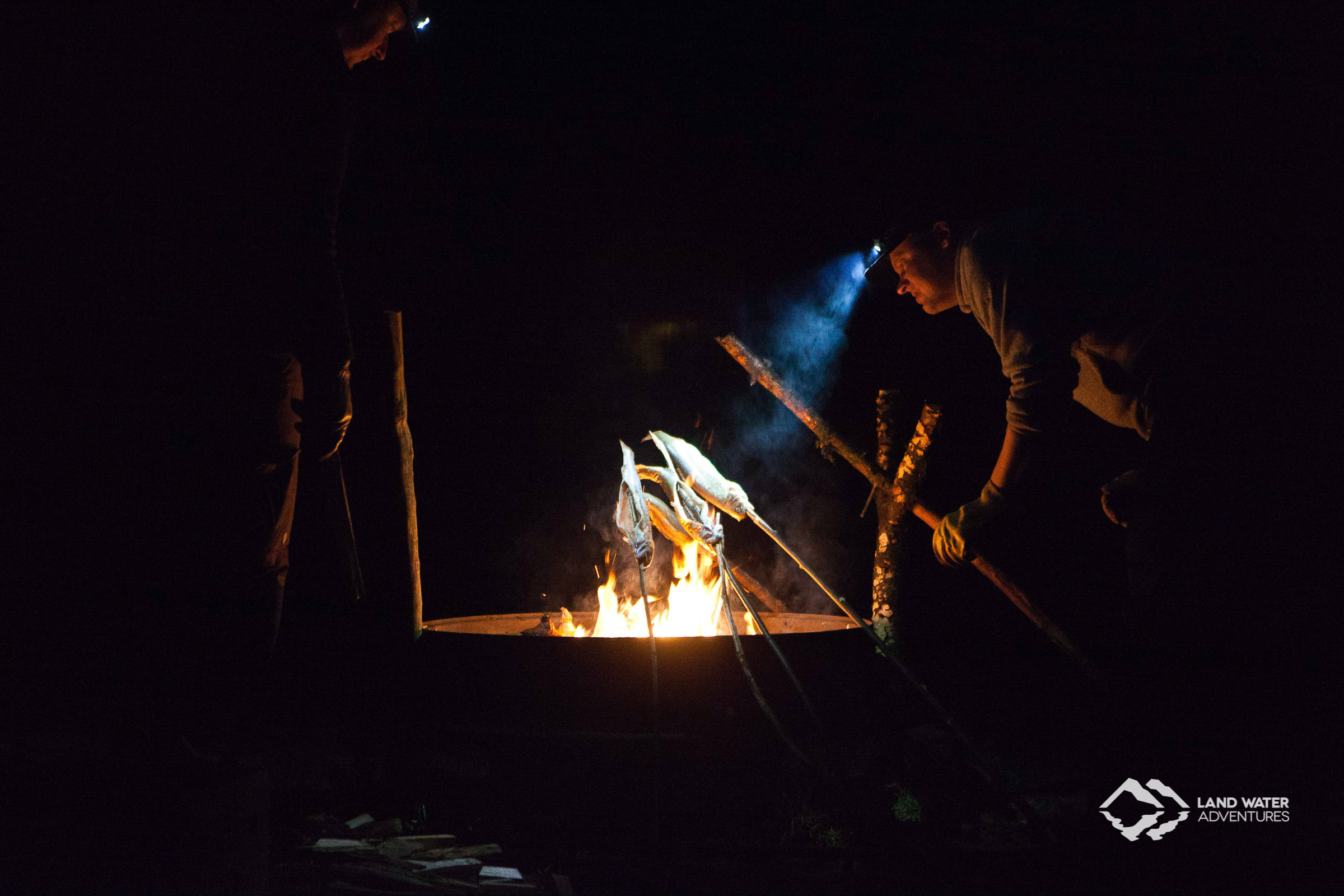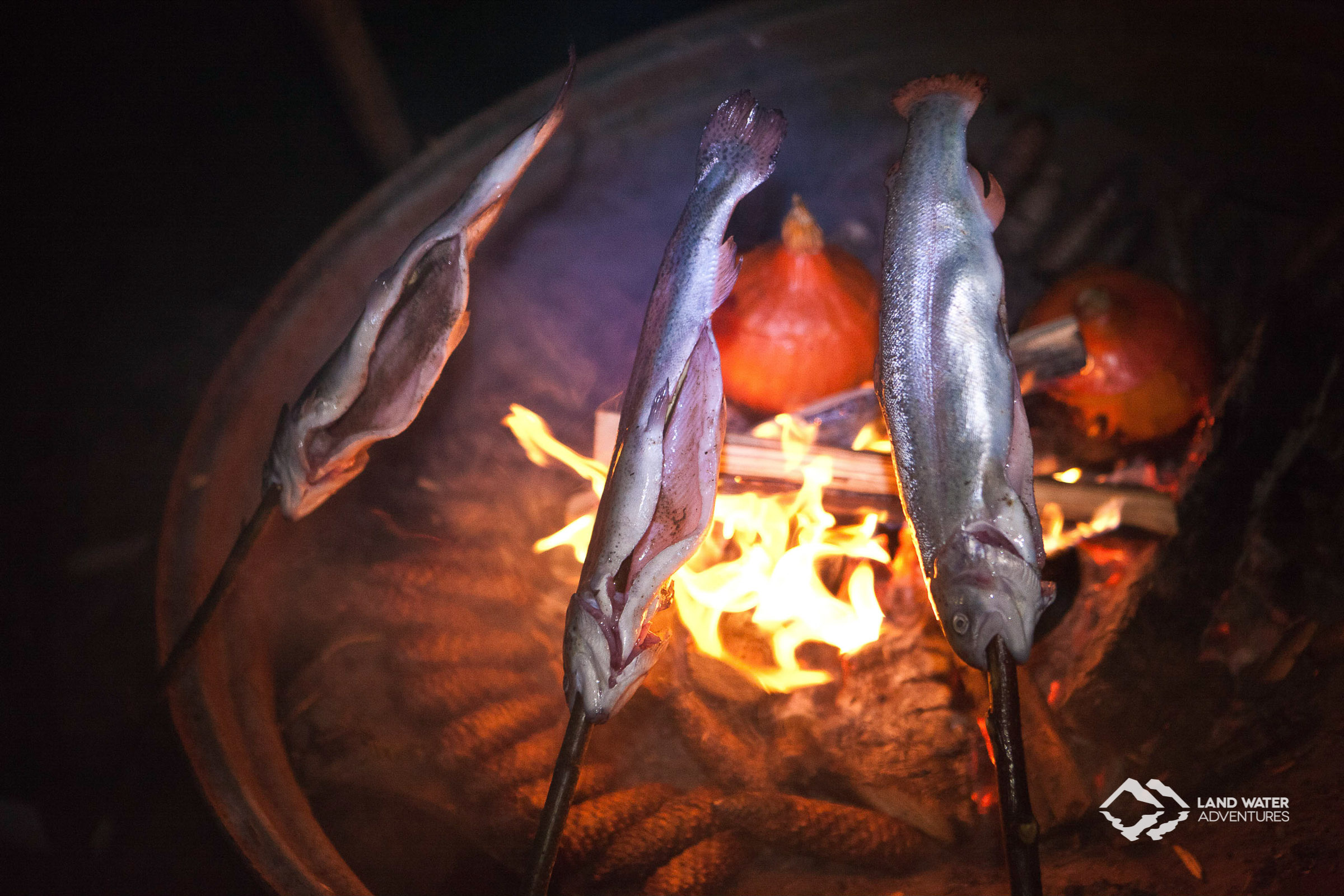 In addition to the food, however, we also dealt with the preparation and theory behind the trekking food. There questions pop up that you have to scratch your head in at the beginning. How much food do I actually need? Which food do I need? What can be kept for a long time? What is easy? What do I eat in winter, at sub-zero temperatures?
Der nächste LWA Basics Kurs Trekking Food wird im November 2021 stattfinden. Außerdem haben wir weitere Outdoor Grundlagenkurse in Planung.
Alle Infos findet hier auf unserer LWA Basics Webseite.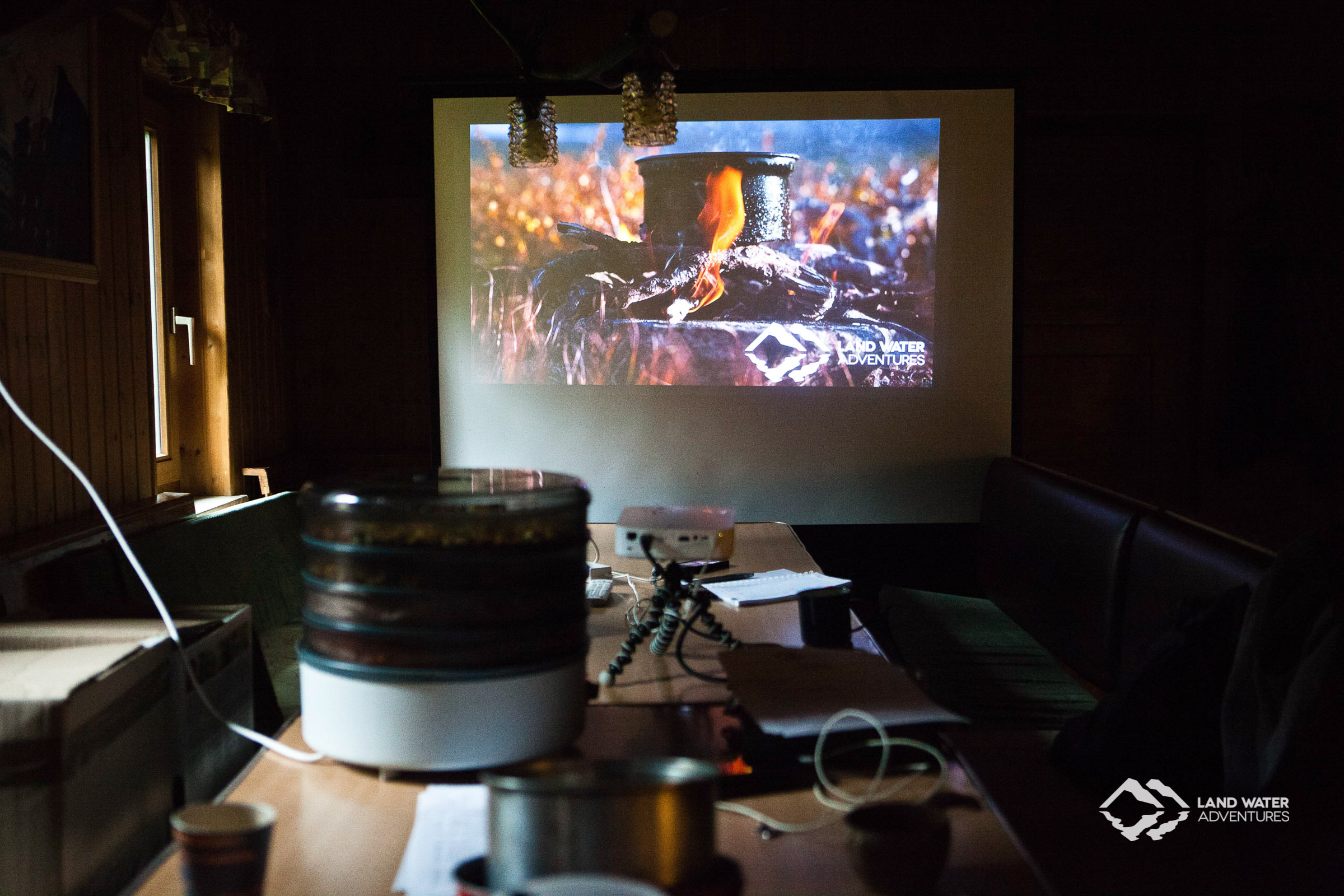 That was the prelude to LWA Basics. Many thanks to the staff of the Jahnhütte for the huge hospitality and to Primus for providing the test cookers. Here are some more impressions: