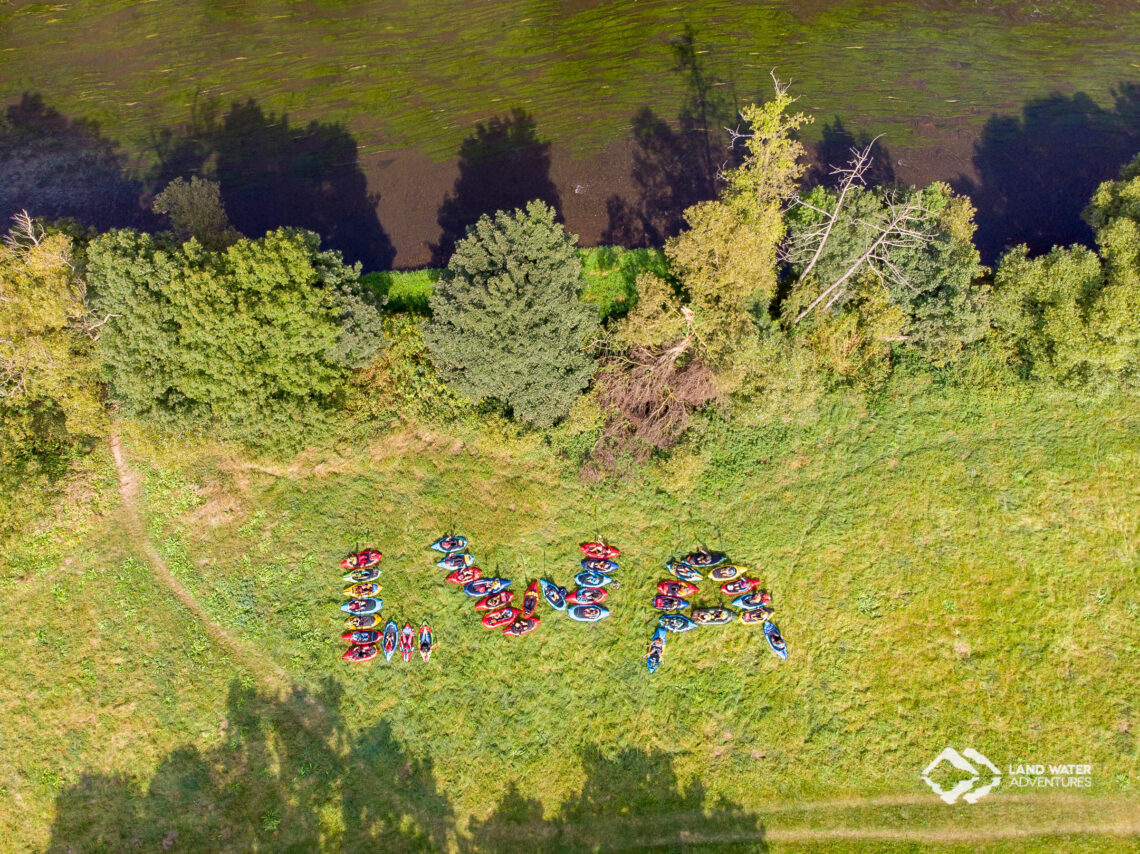 Our adventure turns 10! Are you celebrating with us?
22.02.2023
The year 2023 will be a very special year here at Land Water Adventures, it is the year of our 10th anniversary. To highlight this year's specials and provide an overview of upcoming adventures before the season begins, we sent out a newsletter in mid-February that we'd like to keep online here for your perusal:
Welcome to this not-so-normal year, welcome to our celebratory mood - Because we have a round birthday!

Our adventure turns 10 years old this season!
In May 2013 Sebastian officially founded a small outdoor company, in 2014 the first season followed and this year Land Water Adventures is going on its tenth journey to the rivers, lakes and trails of this world. We want to celebrate with you!
So in this newsletter, besides a look at this year's upcoming packrafting adventures, you can also expect pictures and mentions from very early times. See if you can find them, we dug deep into the archives.
Of course, we have also come up with a few special promotions for this special season. Are you with us? Then enjoy reading!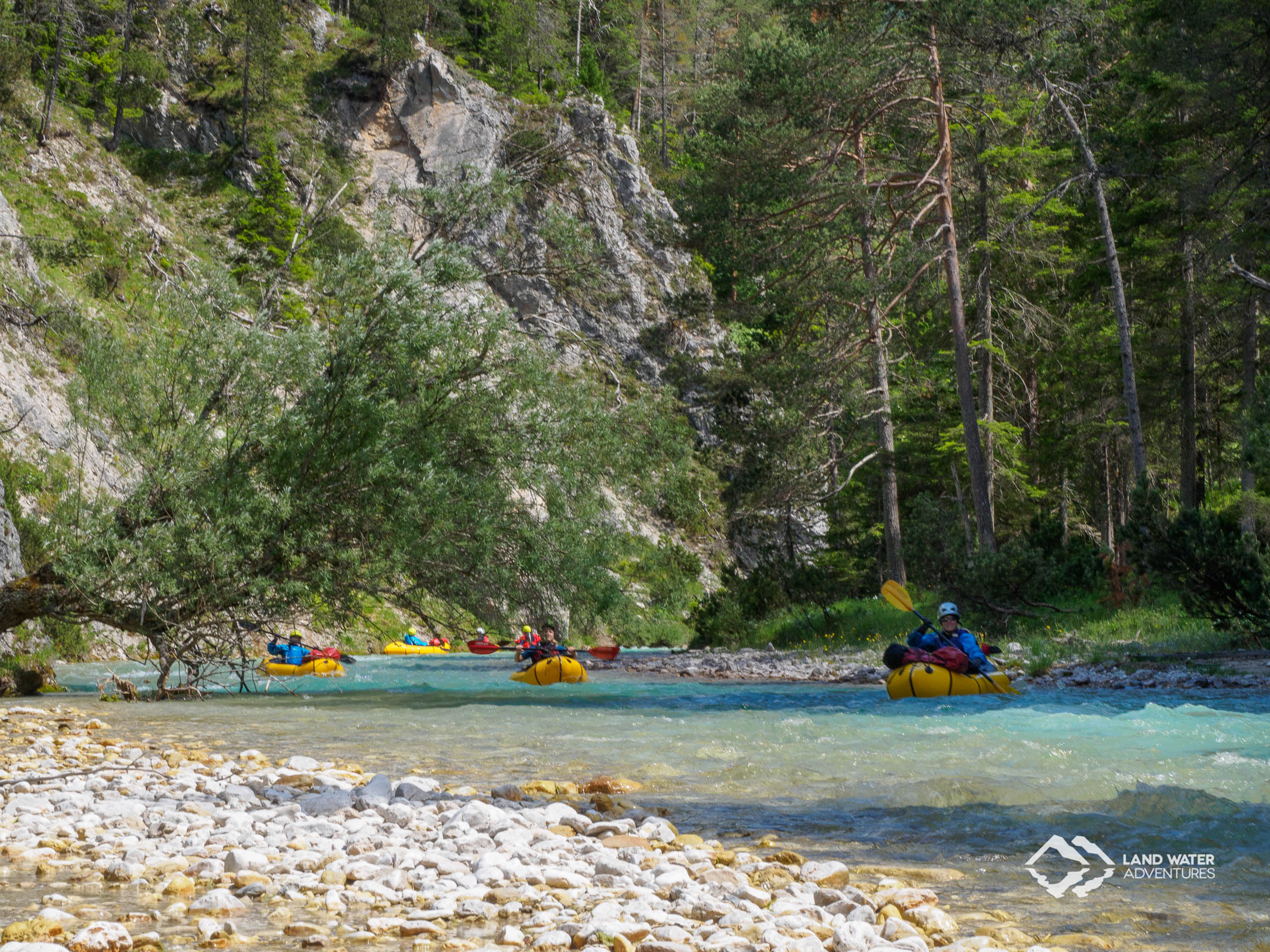 2023 - Welcome to our anniversary year
Ten years ago, when Sebastian was roaming the Hunsrück in search of paths, trails and paddleable stream passages for the first ever Hunsrück Crossing, the forerunner of today's Hunsrück Tour, he could not have imagined what a journey it would become. What wonderful people crossed paths and became part of the team, to partners and become part of the LWA community. And what beautiful places we would see on this trip.
We are by now a grown team and travel from our cozy base with you Germany, Europe and the world: The Nahe, the Saale and the Hunsrück, Albania, Canada, Slovenia, Austria, Iceland, Norway, Sweden and who knows where else we will be on the road in the next few years.
We are incredibly grateful for that and sometimes can hardly believe it ourselves. We will therefore make this year a special one and celebrate with as many of you as possible. Be it on one of the special tours or at one of the community events at the end of the season. We are looking forward to it: To this expedition with you into a very special year!
For this celebratory year we have created our own little page. There you will find pictures from 10 years of LWA and an overview of the special actions we are planning:
To the special page "LWA turns 10!" (German only)
The LWA classics - then and now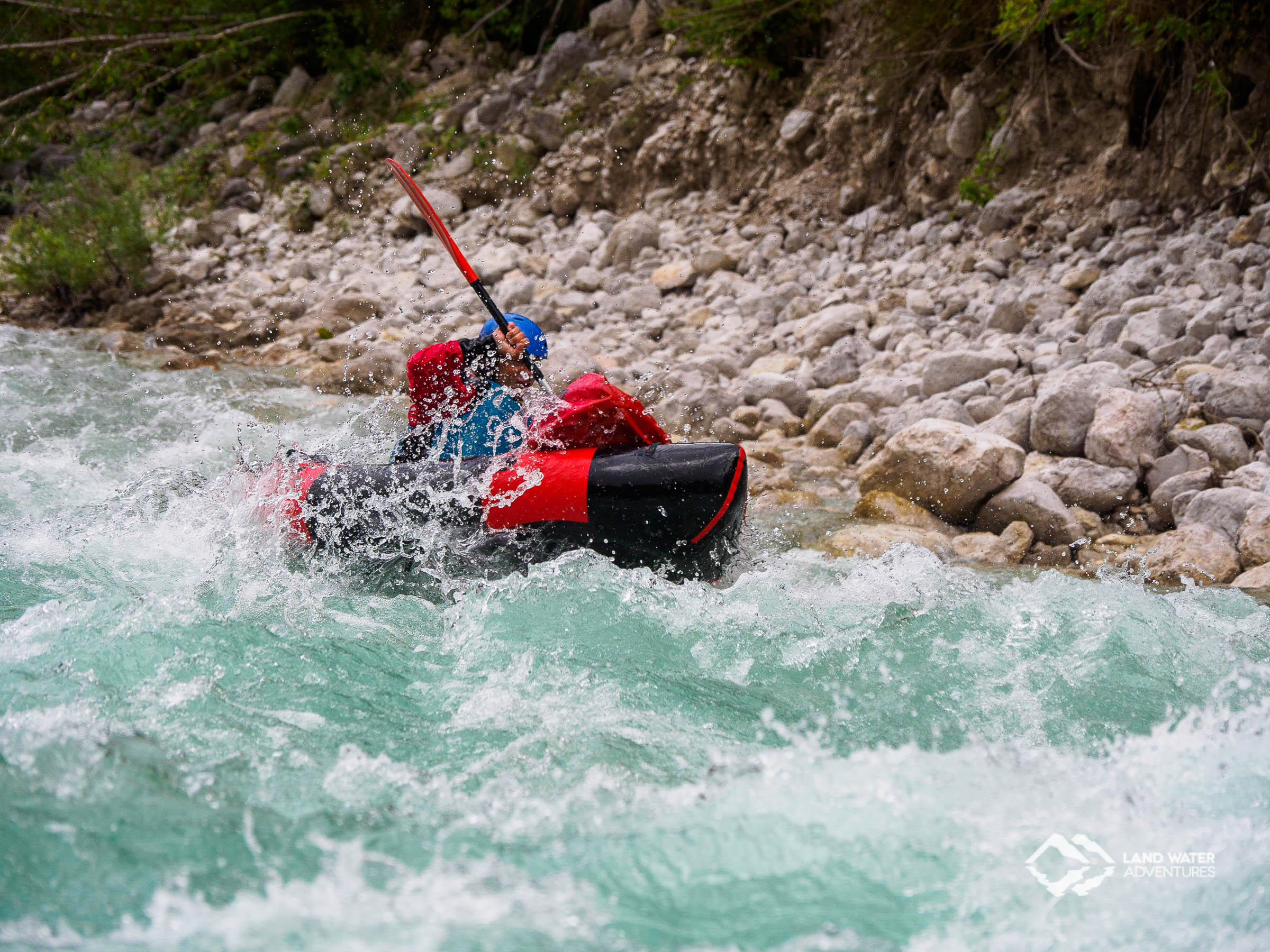 Part 1: A late summer in Slovenia
This valley with its emerald waves, the high, chalky white rocks and the dark green overgrown flanks of the Julian Alps has something magical and it is special for us every year again to set up our packrafting camp here for a few weeks and surf the waves with you.
This year we will be back in Slovenia, in the Soča and Koritnica valleys, from mid-August to mid-September - and you can be there, as always:
Three open courses, our anniversary hut course with Andi, an advanced course and a white water safety course are available for you to choose from: To the Soca courses 2023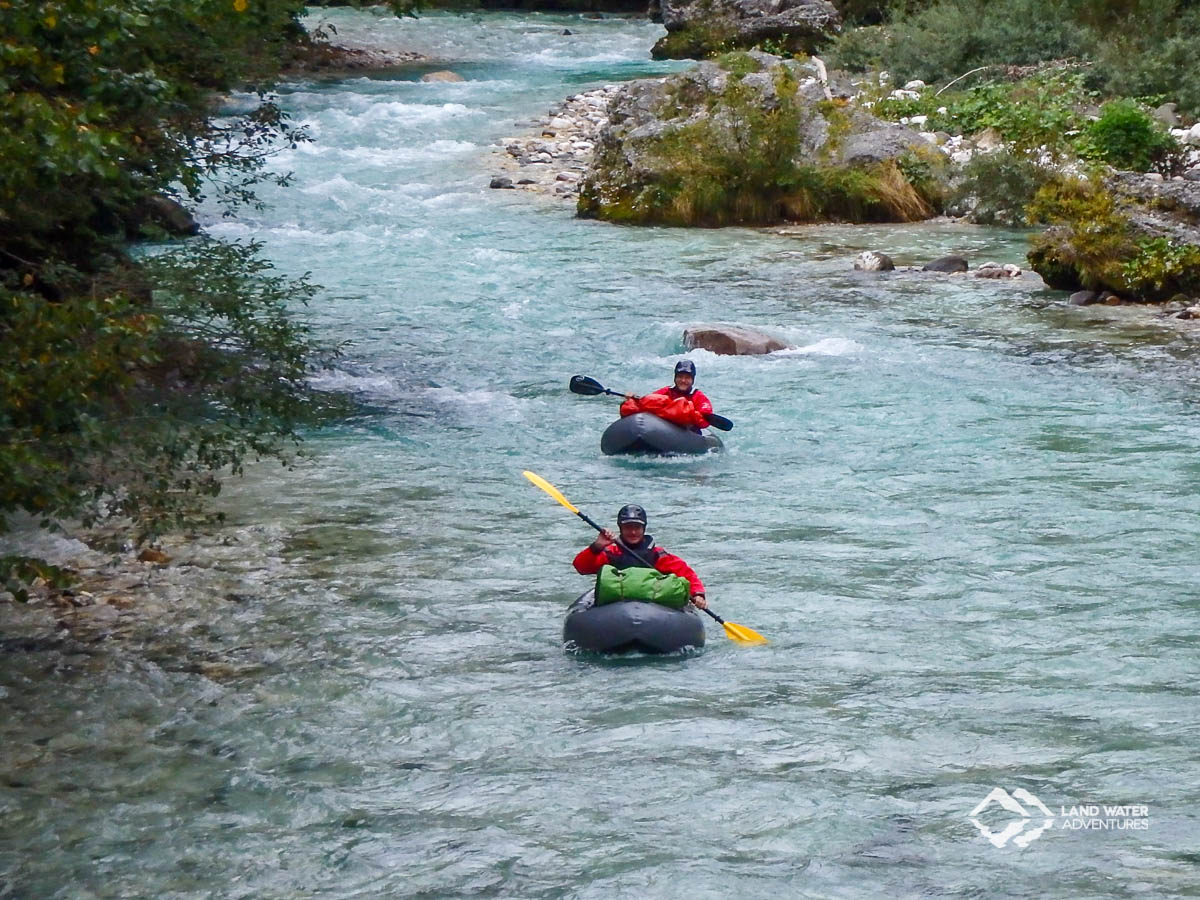 Back then, in early September 2014, there was exactly one course date and three intrepid participants. That, along with Andi's inventiveness and decades of experience in this river valley, gave birth to the first ever packraft-specific course in the Soča Valley.
Safety in whitewater - An important aspect
And that's why our external trainer Sebastian Larcher is offering a complementary whitewater safety course WRT-REC (Whitewater Rescue Technician - Recreational) for you again this year:
On Saturday and Sunday, September 9 + 10, 2023, in the Soča Valley at our course location.
You can find all info here: WRT-REC training 2023 (in German)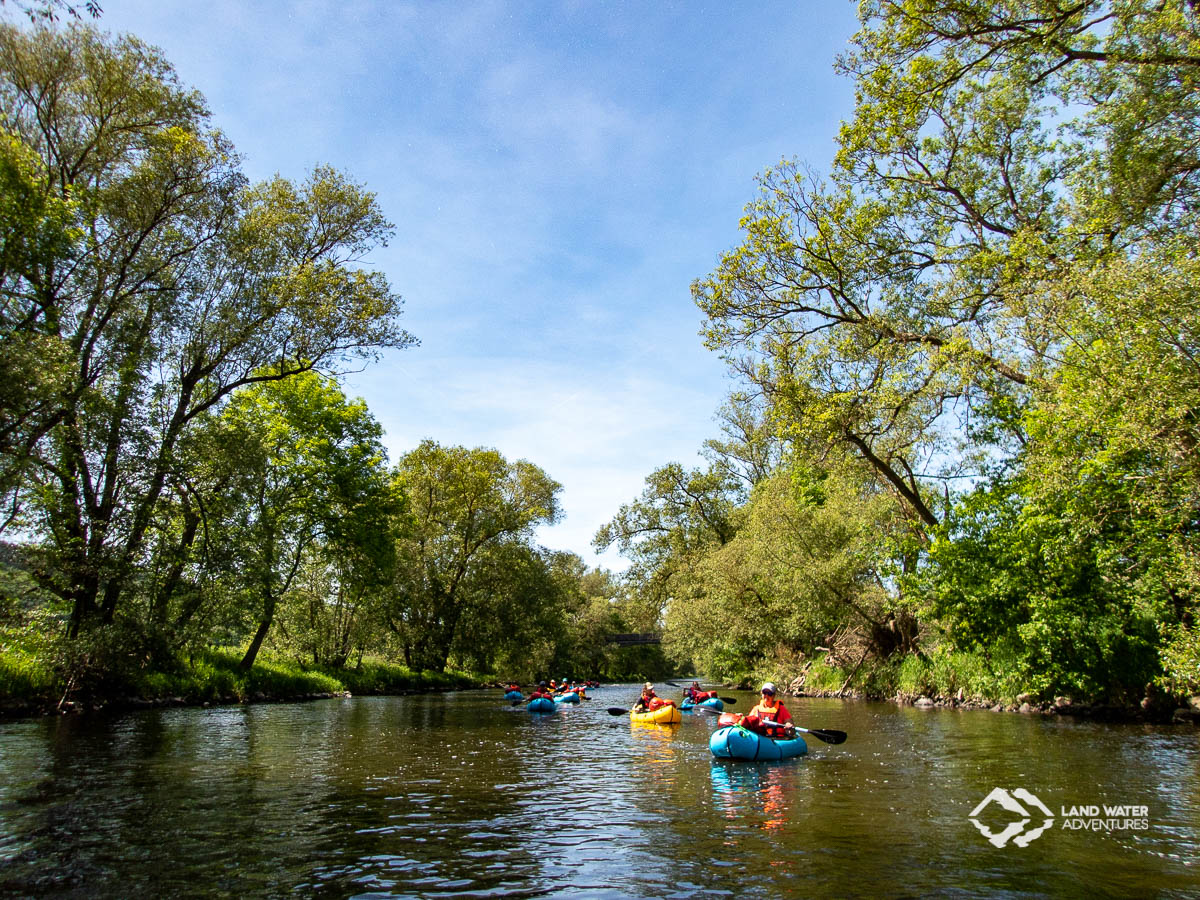 Part 2: "Nahe" adventures from May to September
Also present from the beginning and since then a perennial favorite in our course portfolio are our adventure days Nahe. This is where the adventure of packrafting began for many of our community, this is where we welcome new, but also already known adventurous people, families, groups every year and this is where it feels like a little bit of home for us.
This year we start on 6 + 7 May 2023 in our Nahe season at the campsite Nahe-Alsenz-Eck. First places for our season opener and further dates in summer are already allocated. In May, June, July, August and September Johannes, Susanne, Jochen or Sebastian will paddle with you along the beautiful Rotenfels, until we then on 23 + 24 September our big anniversary season finale (German only) celebrate - Save the date!
To all course dates on the Nahe and reservation: This way (German only)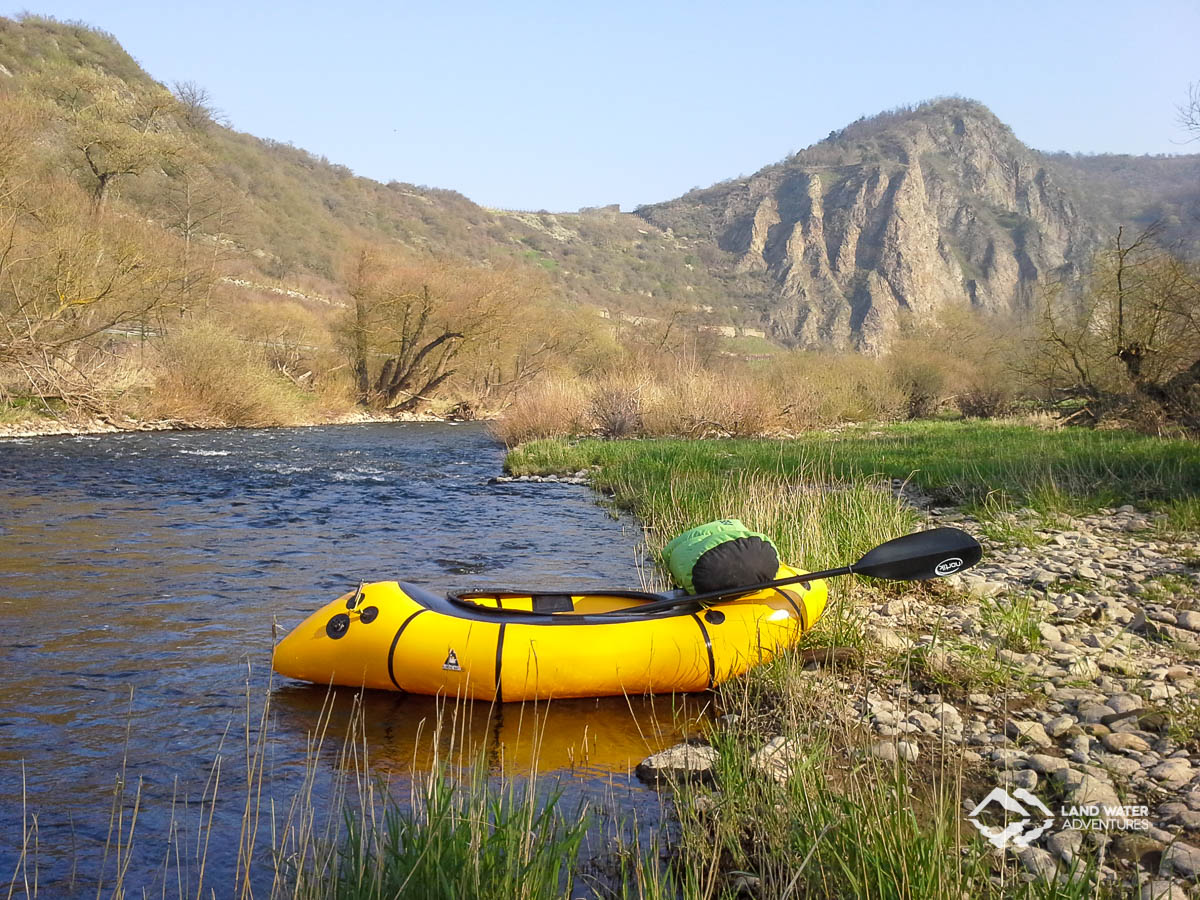 By now, people know us on the Nahe. When Sebastian shortly before Easter 2014 with the first Packraft of the LWA fleet ever explored the sections and suddenly stood on the campsite Nahe-Alsenz-Eck, that was still an attraction. The picture above was actually taken on the first packraft trip on the Nahe.
---
"Hey, LWA, we're a group, what's that like?"
Can I come to the Nahe with my bachelor/bachelorette party, friends or club?
Yes, of course, that's possible. We turn your event with a private group, for example your JGA, into an outdoor adventure day tailored to your wishes. You can find all the information here:
The Nahe for JGAs and private groups (German only)
And what about my company outing or corporate event?
Of course, we also design a day full of action, adventure and fun according to your ideas for your company event, your incentive or your company outing. We look forward to your contact request for this, first information and examples for your company event we have put together here:
To the company events on the Nahe (German only)
---
Before we start on the Nahe, we will of course first roam through the Hunsrück - are you coming?
Part 3: Tradition in the spring:
The Hunsrück Tour
You have already read it above, the Hunsrück was the first LWA location ever, here our story with the core of packrafting began: Multiday with paddle in the backpack self-sufficient on the road. In the meantime the Hunsrück tours in spring have become a fixed institution in our course calendar, this is where many of our long-time participants like to start the packrafting season with us and we are really looking forward to starting in the Hunsrück the first of our Anniversary tours (German only) to celebrate with you.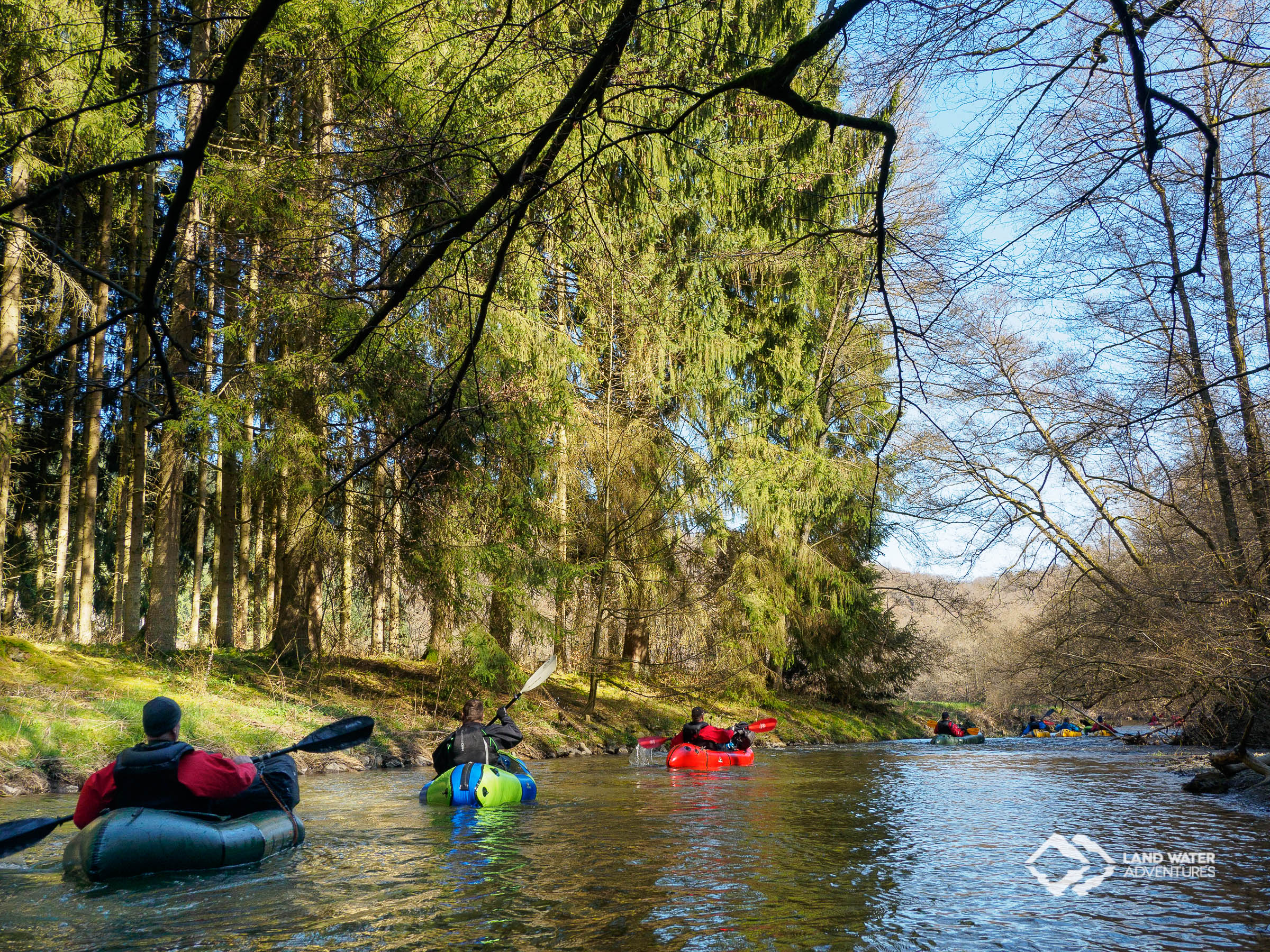 Only a few free places available!
Three of the four dates are already fully booked. So if you still want to join us, we would like to recommend the only available HR Tour1-2023 from March 23 - 26.
Yes, it's early in the year, and yes, it can still be quite fresh. But it is precisely this, and the remoteness and tranquility during these days, that always contribute to the very special flair of the first Hunsrück tour of each year.
All info and the reservation form can be found on the website:
Here everything about the Hunsrück tour read
Are you still unsure or do you have questions? Then of course feel free to contact us!
And 2014? They all looked even younger. Right! And the Packrafts looked a bit different. But it was nice at Schmidtburg even then, and if you ask, Sebastian will be happy to tell you the old stories of the castle bailiff around the campfire.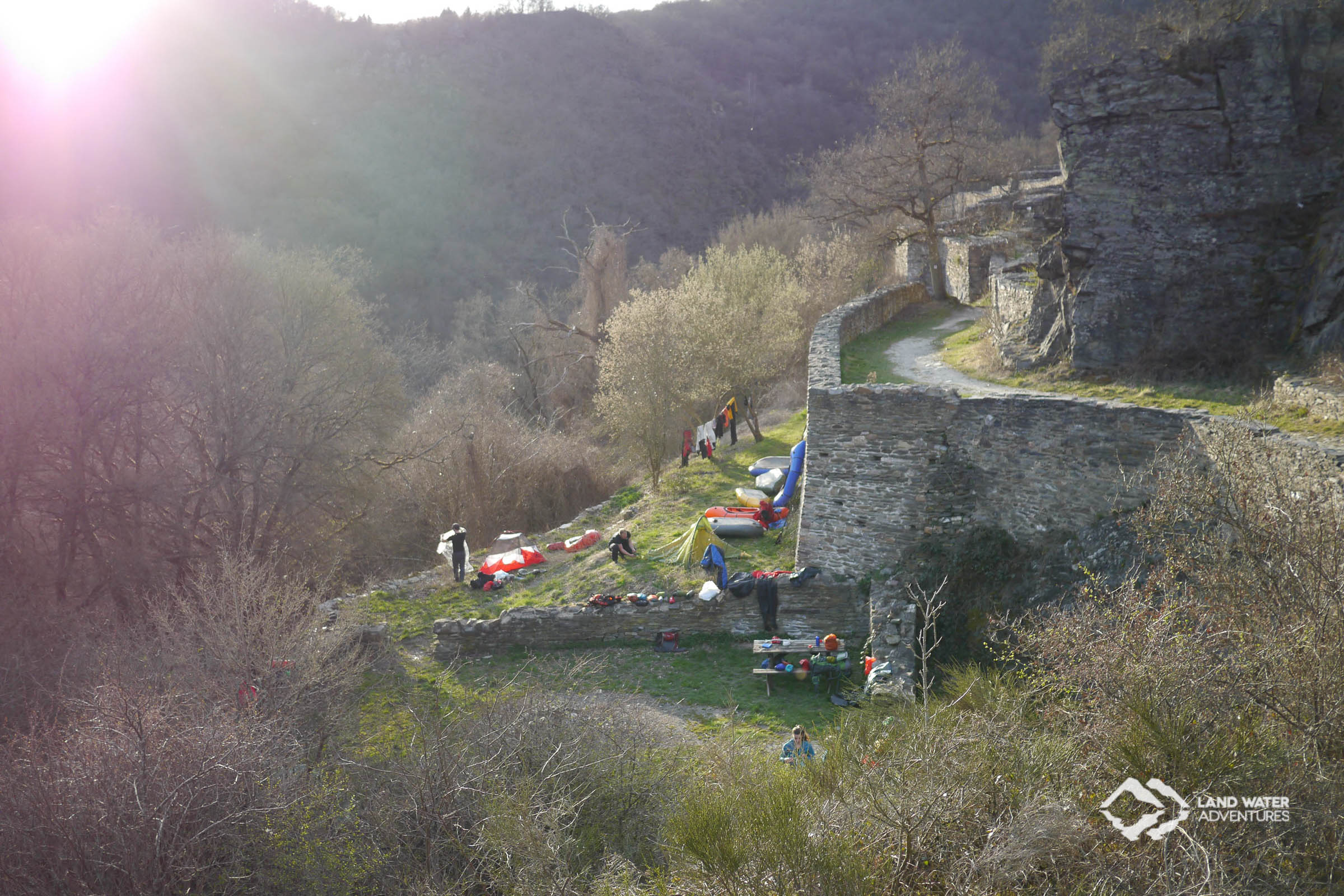 Hey, LWA, this is going too fast for me, can't Multiday be simpler?
Because we are asked this not infrequently and more and more frequently, we can now say, "Sure, that's what Multiday-Basic is for."
Because from April 22 - 23, when it's already a bit warmer, we'll teach the basics of being on the road for several days in a two-day course that doesn't require much outdoor equipment of your own or previous outdoor experience. Ideal for those interested in learning what makes multiday packrafting so fascinating in a beginner-friendly setting.
All info is available here: Multiday Basic
---
And what else?
Special expedition course Norway in June - part 4 of our classics
Here Sebastian has led the first LWA expedition tour in 2015, here he returns now after a few years of abstinence with a small group for a special tour. From June 3 - 10 for Scandinavia early in the year, but with (hopefully) still some snow and lots of water. One or two multiday and whitewater experienced people can still be there, depending on experience level.
To the expedition course Norway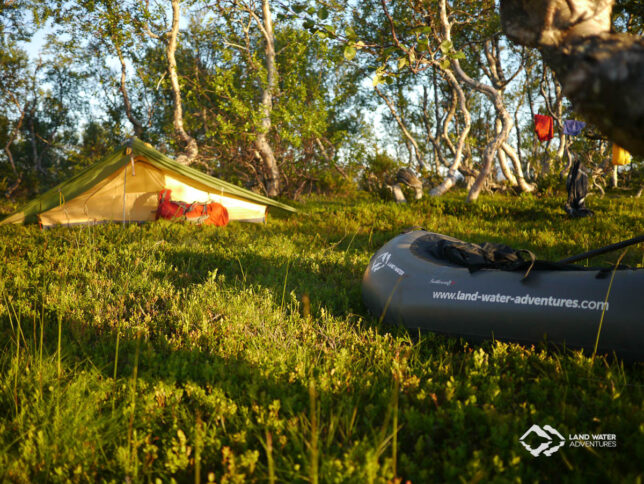 Experience tours Saale in May - On the way to the classic
On four dates in early and mid-May, Johannes will take you back to his home territory and show you the rustic Saale in the border region between Thuringia and Saxony-Anhalt on a day tour. Our premiere last year was so beautiful, it was quickly clear that this location must remain in the program.
All info and dates here (German only)

Technique training in the white water canal Hohenlimburg in October
The spring dates of our affectionately called "Holibu" technique trainings are already booked out for a long time, so there is more: Also in autumn you can choose from two dates. From the 3rd - 4th of October and from the 5th - 6th of October Andi will teach you the finer points of whitewater paddling at the many varied practice spots of the whitewater canal.
For technique training this way (German only)
---
We tell all the time, let's let a participant speak:
"Your team and the individual members of Land Water Adventures are truly a very special world. I don't know of any community where so many special people come together. [...] Thank you for allowing me to be a part of it."
- A dear Christmas greeting from a longtime LWA participant via email
More voices and stories of our participants can be found here:
Feedback from our participants
---
Hey, LWA, where do I start with whitewater?
We get asked every now and then, "If I want to go whitewater with you after the first course, which location is best?" - And in the meantime we can say, "Why don't you come with us to the foothills of the Alps?"
In June we will again set up our LWA camp for several weeks between the Zugspitz region and the Karwendel in the foothills of the Bavarian Alps. Here the Isar, Loisach and Co await us with their waves and here we start our white water packrafting courses with a half course day on a lake. Ideal for beginners to practice paddling and safety techniques before heading into the sweeping waters and waves of the alpine streams.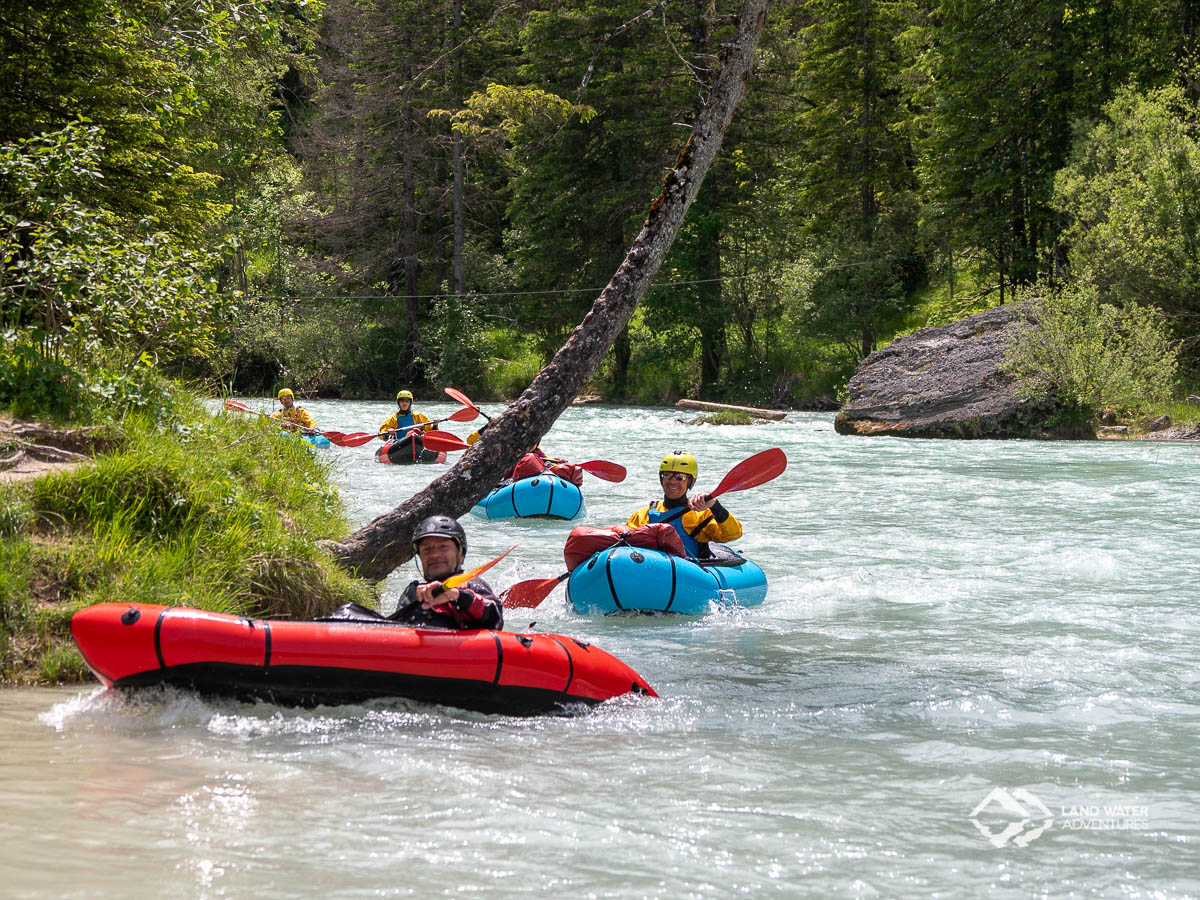 Currently there are still places available on our three courses in the foothills of the Alps, you have the choice of three or four course days with us, in early June or late June.
In between we are still on the road for two courses in the valleys of Tyrol and still have a few places for packrafters with previous whitewater experience free on our advanced whitewater course Tyrol from 26 - 28 June. The massive wave crests of the Lech and the highlight, the impressive upper Isar, await you, conditions permitting.
All information about our whitewater courses in the foothills of the Alps and in Tyrol can be found at on our website.
---
Our highlight in September:
Our big anniversary season finale
Although it "only" exists since 2017but since then, however, it has become a fixed part of our program - our annual end-of-season event with you, our participants. This year we would like to make it bigger and more festive, in keeping with our anniversary, and we would like to invite you all to join us.
Save the date
Anniversary season closure on September 23 + 24, 2023
at campsite Nahe-Alsenz-Eck
in Bad Münster am Stein-Ebernburg!
Details about the program etc. will be published in the course of early summer. If you would like to register before then (you're welcome to!) or read more information and blog reports about previous events, take a look at the website: To the event (German only)
We are looking forward to seeing you!
PS: And make a note already on saturday, Decmeber 2, 2023. On this day we will celebrate our LWA-christmas market (German only) on our base at Neustadt an der Weinstraße. Details will follow soon.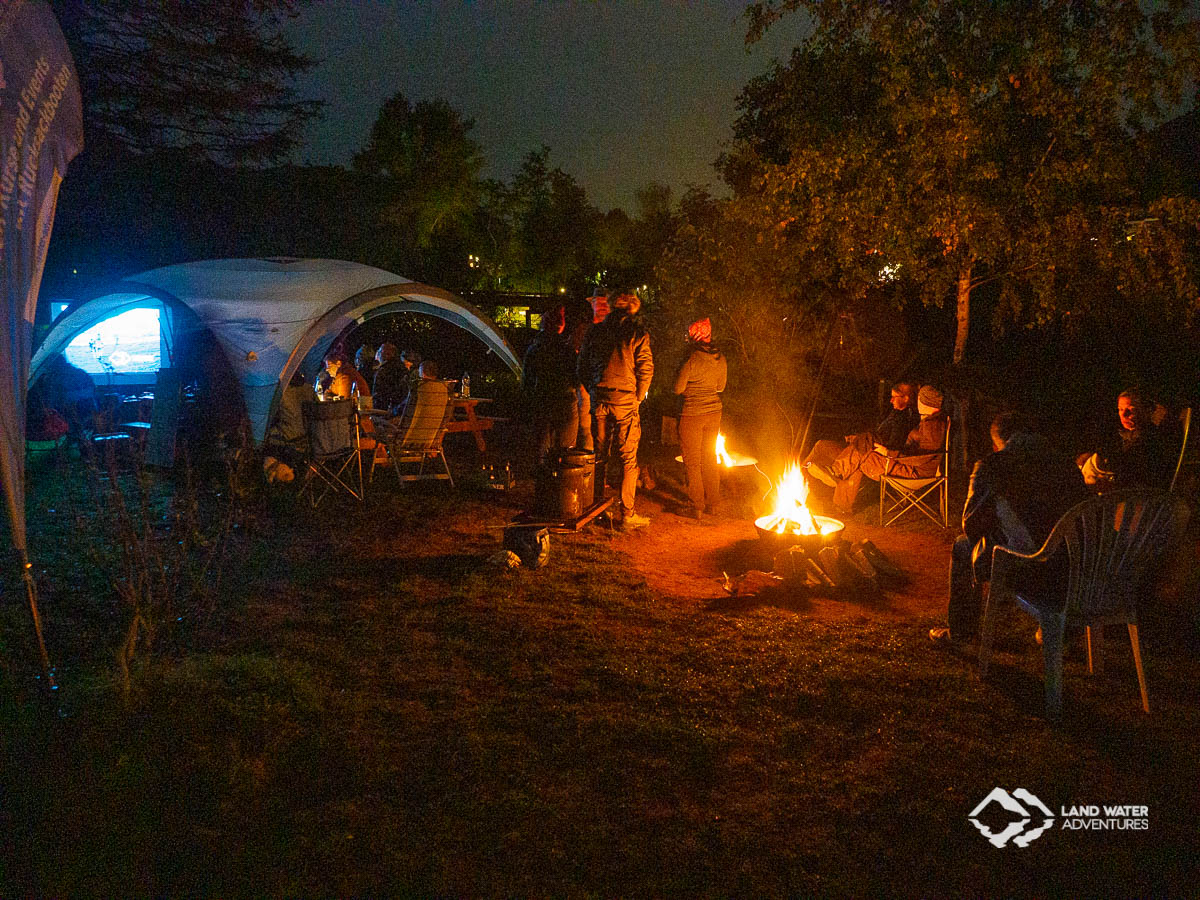 Quite a lot going on, isn't it? In any case, we can hardly wait!
A few more weeks of intensive preparations lie ahead of us and then it finally starts again and we rush through the season. Are you coming?
Until we meet again at the river, all the best and adventurous greetings,
Yours, the LWA-team
You May Also Like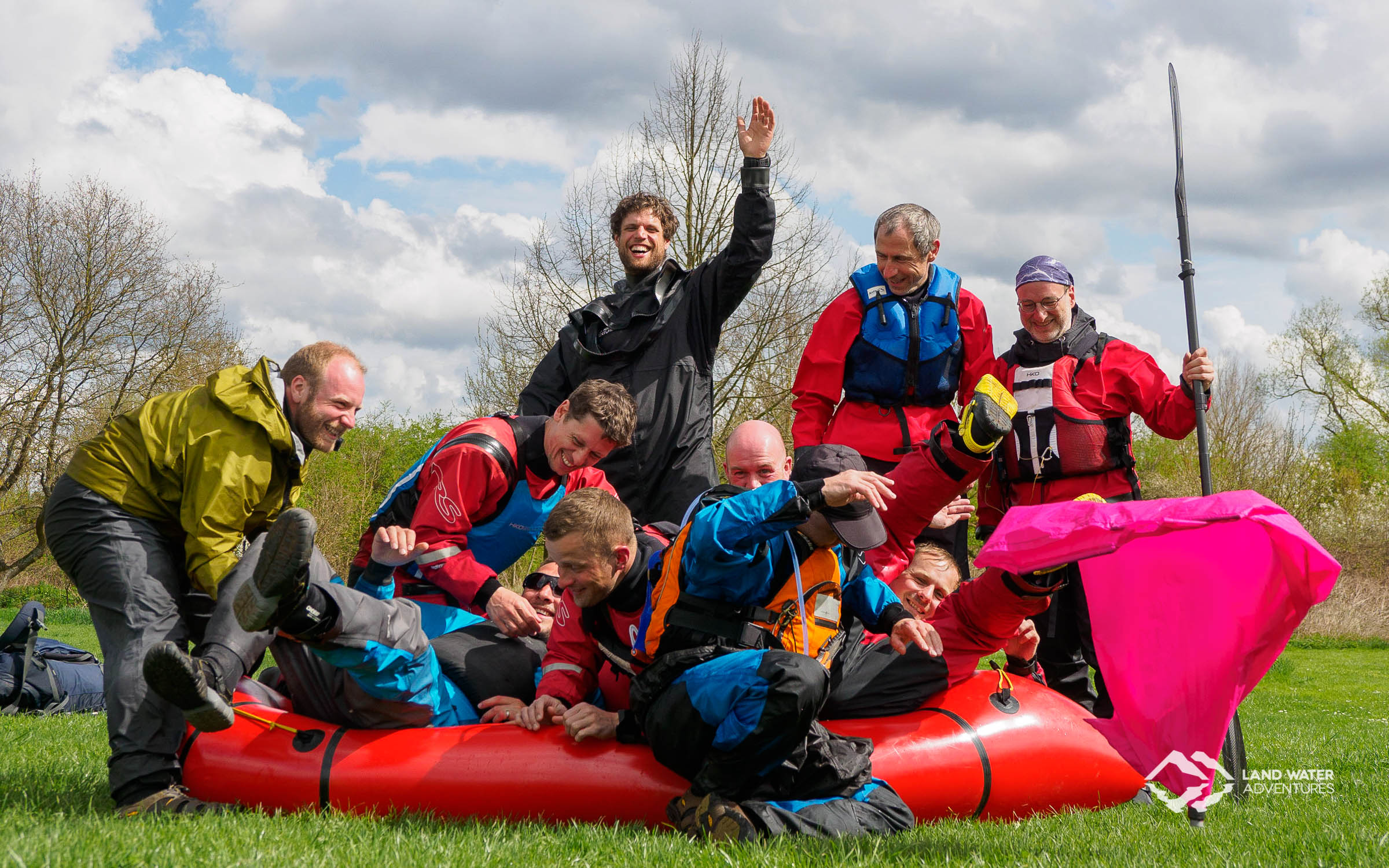 15.12.2018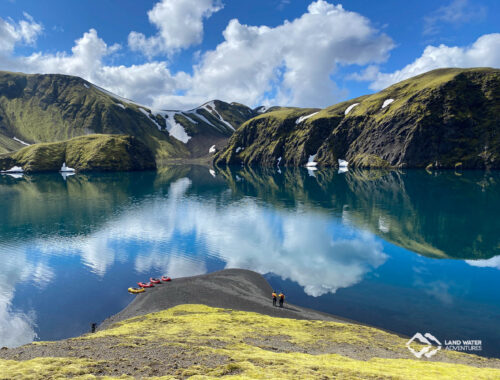 17.11.2022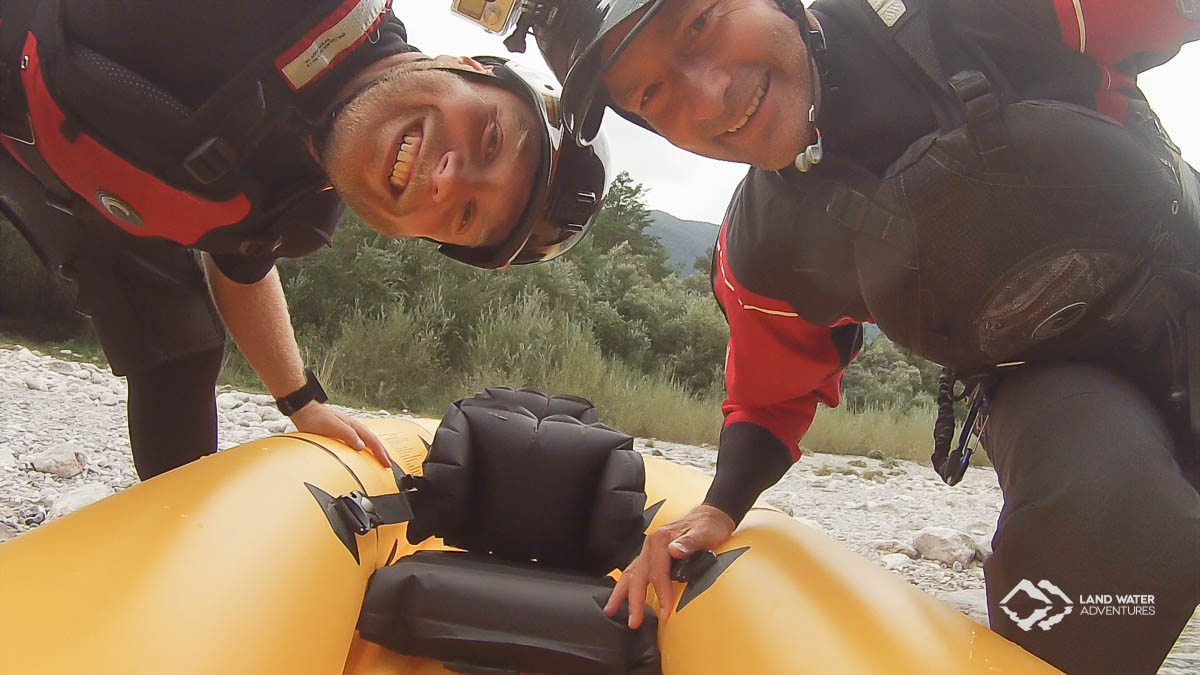 05.03.2018