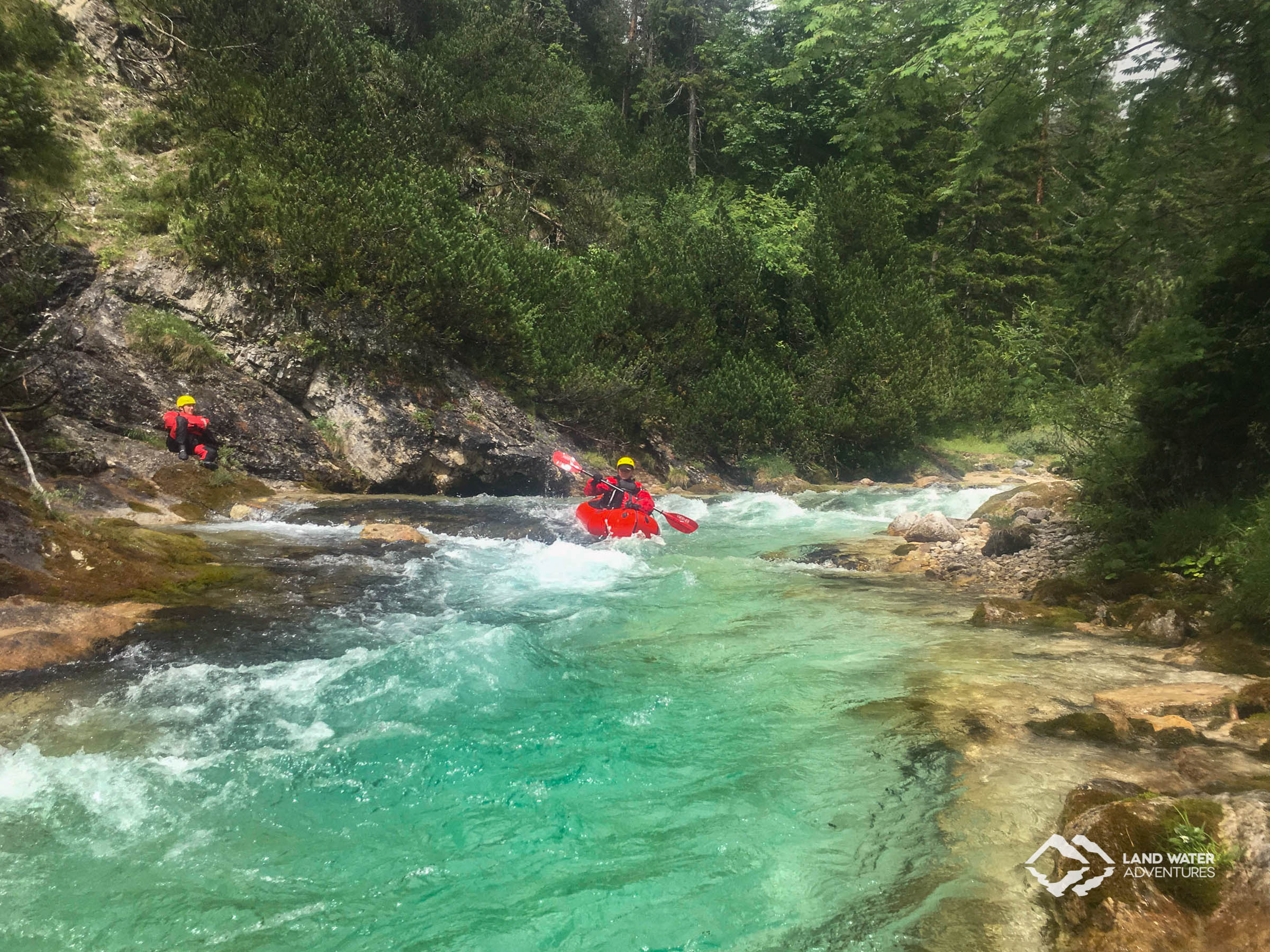 Our pilot course whitewater packrafting in Tyrol
13.11.2017
What a ride! We have spent four days in Tyrol' Lech Valley and in the Karwendel at the beginning of July. First, as a pre-course scouting session of the guide team, then with a group of LWA participants. And we will defintely return to this well-know spot for all kinds of watersports. The waves are just too good and the Kaiserschmarrn is way too delicious.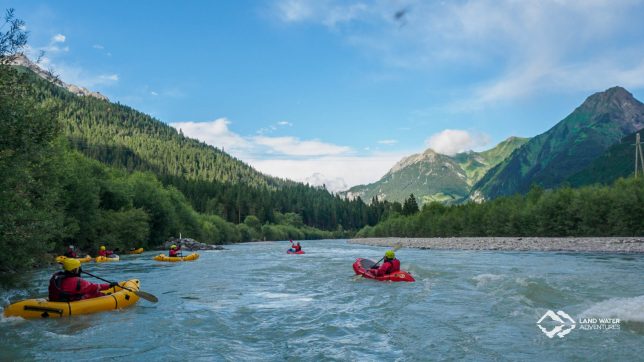 The guides, arriving afew days beforehand, stood there out in the rain. At LWA, we set sunshine for the days with our guests. ;-) But seriously, the rain was badly needed, at least in the Karwendel for good conditions on river Isar. And thus the rain came. In quite large amounts actually.
As the weekend was already in sight our invited, experienced participants arrived at Lech Valley and there would be nothing holding them - the first ones already put their helmets on while others were still staking their tents.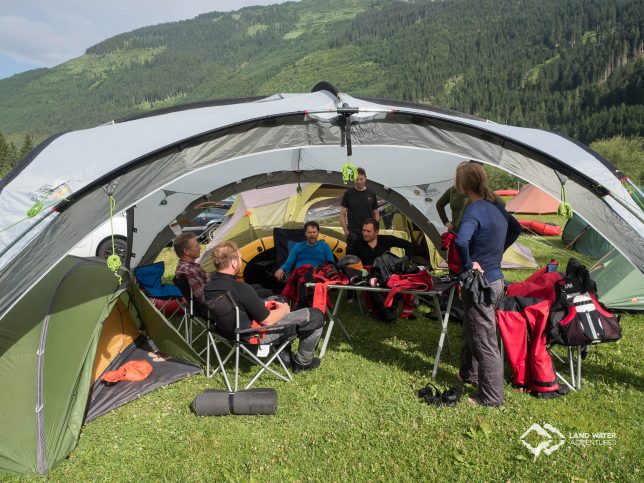 With the rain of the days before we could enjoy really good water conditions and therefore loads of packraftingfun on friday evening.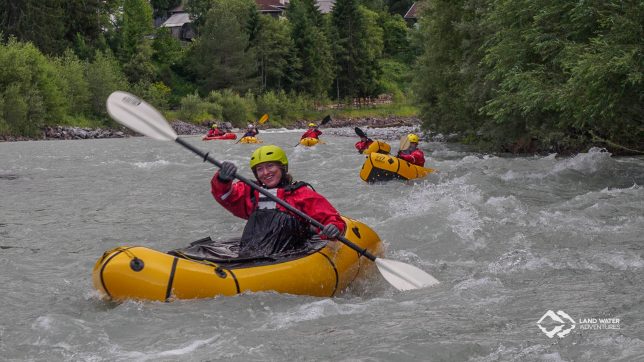 And we would not loose it at all until sunday evening. During this weekend, we really enjoyed a long ride on swollen Lech river, a bunch of dream spots at Isar valley on sunday and inbetween a lot of Kaiserschmarrn, of course.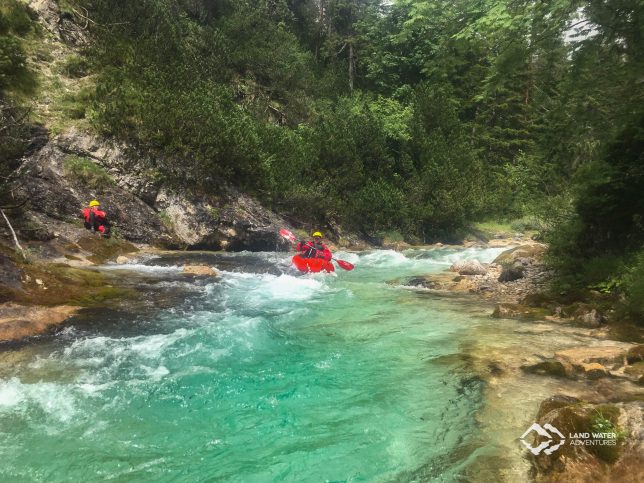 Even the sun came out from time to time, after a few rainy days, as well as some animal companions. 
This, that and more you will find in the gallery.
We are already looking forward to next time. As from summer 2018 this course will be part of our regular course programme for experienced packrafters.
You May Also Like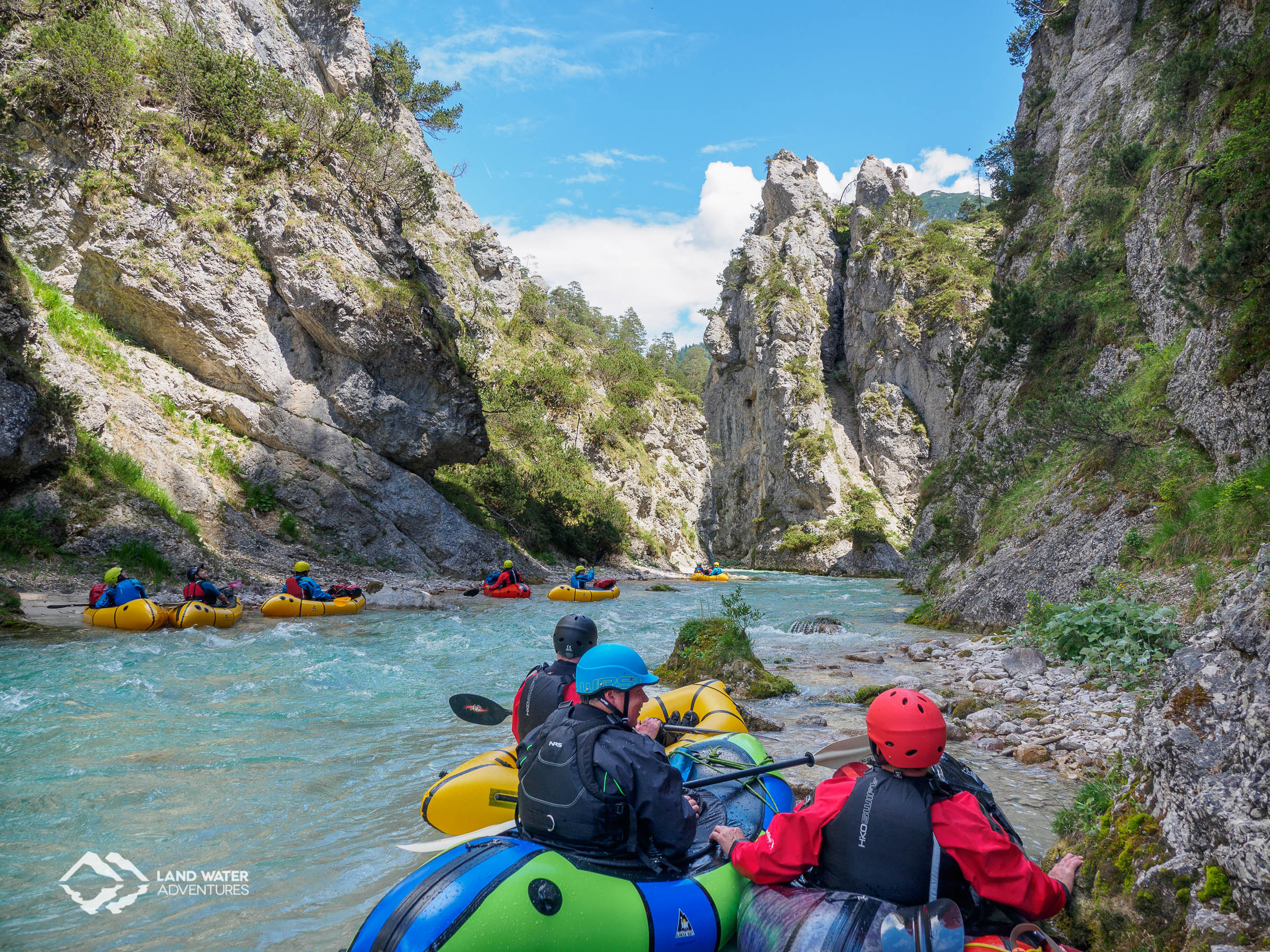 14.08.2018